Drivers call on Diaz to revise bill; fear it could cost jobs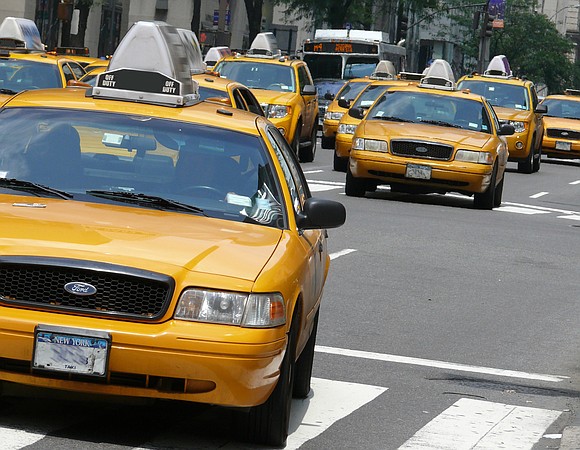 In the ongoing battle of the so-called "war against professional drivers," the Independent Drivers Guild is hitting City Hall hard with protests, rallies and ultimatums.
Members of the Independent Drivers Guild have called for the New York City Council to vote no on a newly amended version of Intro 838-A, saying it would destroy their livelihood and force mass layoffs of drivers for app-based companies.
According to the language in Intro 838-A, the bill would "create a new category of for-hire vehicles and services to be licensed and regulated by the Taxi and Limousine Commission, which would be known as app-based for-hire vehicles and app-based for-hire services, and sets out several licensing requirements, including applicable licensing fees and restrictions on operation of said vehicles and services."
But the IDG isn't a fan of the bill and have protested against it stating it's a knee-jerk policy that's driven by special interest groups. As a result of these protests, New York City Council Member and For-Hire Vehicles Committee Chair Ruben Diaz Sr. took out part of the bill that would have required a new $2,000 annual tax on app-based drivers for companies such as Uber and Lyft.
However, Diaz replaced it with a new quota system that would require apps to pay all affiliated drivers for 10 trips per day, every day, no matter if they're working that day. One IDG believed that this would lead to disaster.
"What on Earth do they think is going to happen if they legislate an impossible quota?" asked IDG member Michele Dottin in a statement. "Thousands, maybe even tens of thousands of New Yorkers will lose their livelihoods. There is a better way. To disguise forcible layoffs of thousands of New Yorkers as a wage guarantee is about as cynical as it gets. Many Councilmembers simply lack the data to understand the implications here, which is why we think the smart move is for City Council to let the Taxi and Limousine Commission take the lead."
Intro 838-A also includes a "One Boss Rule" where drivers could only work with one app or company. Many for-hire drivers in the city work for multiple app-based companies. IDG members believe that would create a monopoly for Uber.
An Uber spokesperson said the company believes that Diaz's bill is anti-driver and would push drivers out and relegate service outside of Manhattan to the "bad old days."
"This bill is a cynical attempt to force drivers out of the industry and deny riders the reliable service they have come to enjoy in all five boroughs," said the spokesperson in a statement. "This bill would increase fees on hard-working drivers, take away their ability to earn money with multiple apps and car services and restrict service to specific neighborhoods. New Yorkers who live in a neighborhood ignored by taxis and underserved by public transit would be hung out to dry."
In place of what Diaz is proposing, the IDG wants the bill to ensure that the New York City Taxi & Limousine Commission mandates a fair wage for all for-hire drivers, a moratorium on Universal Drivers Licenses that they believe provide value to workers while taking power away from companies and a wheelchair system that incentivizes vehicle owners, companies and drivers to convert and operate these type of vehicles through higher pay and a fund. A recent study by New York Lawyers for the Public interest said Uber and Lyft failed to provide wheelchair-accessible vehicles in the five boroughs 70 percent of the time. Another recent study by the Economic Policy Institute found that Uber drivers earn on average less than $10 an hour after expenses.