Make America Great Again: Trump Must Go! #70
EDITORIAL | 5/31/2018, 10:09 a.m.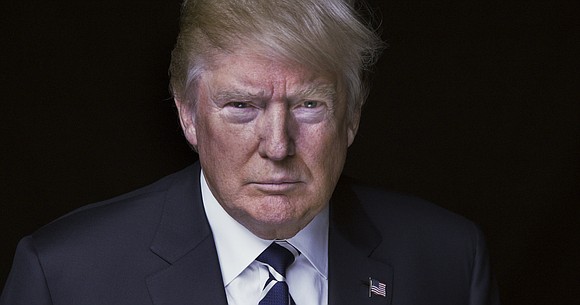 Is it on or is it off? That is the summit between Trump and Kim Jong-un, or Him and Kim? Much like their turbulent relationship, which is as suffused with venom and invective as we've seen between so-called world leaders. One minute the world is told the meeting is a go and in the planning stages, and then told it's put on hold.
We have come to expect the iffy, contradictory domestic and foreign policy of the Trump administration. Here's one betting gambit: Whatever Trump says or does, expect the opposite the next day or within hours.
When he announced the tariff hikes on steel and aluminum, a move aimed specifically at China, the next day he began the process of excluding certain Chinese corporations from the restrictions.
The only things where he has maintained any kind of consistency—much to our detriment—is on education, health care, global warming and whatever Dr. Ben Carson prescribes for low-income citizens and their desperate housing situation.
There has been a nefarious consistency in the insults he dispatches without reservation where he should be expressing comfort and relief. The tone he has established in the White House has gradually infected a nation already sufficiently armed with a lack of tolerance.
The comments from Kanye West and now Roseanne Barr are just recent iterations to show the extent to which poisoned rhetoric has influenced entertainers who should know better. Trump has given an open approval for people to be as ignorant and racist as they want to be.
And Barr's comments are particularly reprehensible but in a mode and attitude expressed by Trump. Her "joke," as she tried to take a step back from referring to Valerie Jarrett as an "ape" and the product of the Muslim Brotherhood and the Planet of Apes, is just as repugnant as Trump's "shitholes" definition of certain Third World countries and of NFL players who choose to exercise their First Amendment rights as "SOBs," and it might have provoked Barr to offer her negative assessments.
Whatever the case, the political and media climate gets more opaque each day with the Trump administration supplying most of the foggy, neo-fascist ideas. The other day Madeline Albright, appearing on television to promote her new book "Fascism," said that something more must be done than the admonition, "If you see something, say something." She added you must "do something."
And that is something we try to do each week here in our increasing discontent, no matter the season, that to Make America Great Again—Trump Must Go!