In the name of your Blackness, take a stand and walkout!
JAMELL N.A. HENDERSON, MPA | 5/31/2018, 1:47 p.m.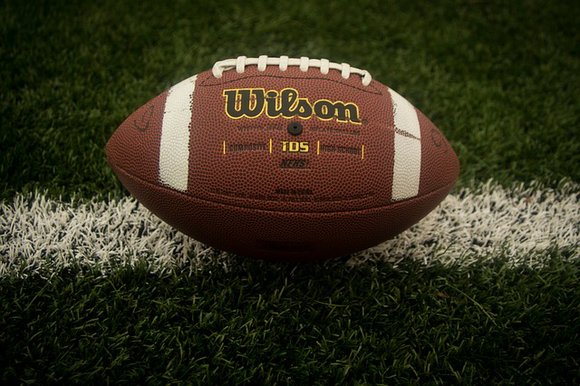 This message is for you, the Black NFL players.
Sam Acho, Lorenzo Alexander, Russel Okung, Richard Sherman, Michael Thomas and Benjamin Watson. These six individuals are not only the vice presidents of the NFL Players Association but also the six Black NFL players who are the voice for all of the NFL players. According to the NFLPA website, two important factors are a part of their mission statement: (1) Represent all players in matters concerning wages, hours and working conditions and protects their rights as professional football players and (2) enhance and defend the image of players and their profession on and off the field.
Recently, the NFL decided to implement a policy that not only violates the First Amendment of the U.S. Constitution by issuing a fine if an NFL player decides to kneel during the national anthem, but also is a direct assault toward the 80 percent of the NFL players who just happen to be African-American. Houston Texans owner Bob McNair stated, "The NFL can't have inmates running the prison." (I do not accept that man's apology whatsoever because he said what he truly felt.) McNair is not the first NFL owner to think negative thoughts or feelings about the Black NFL players, who by the way are helping this owner and other owners make hefty amounts of money. McNair is among the first to explicitly state his true feelings about you.
Fellow vice presidents and Black NFL players, I cannot imagine the fame and fortune you must be receiving now that you have fulfilled your dreams in being in the NFL. Many of you have changed your lives and the lives of your families, friends and communities. Although I totally empathize with your feelings and emotions behind the lucrative contracts that you have been given and earned, there is one thing that I feel is priceless: your integrity as a Black man.
This idiotic, toxic, megalomaniac of a man who is unfortunately leading this country has said things behind the great podium that are a direct slap at you, at me and at the image of who we are in this country:
"NFL protestors shouldn't be in the country."
"Wouldn't you love to see one of these NFL owners, when somebody disrespects our flag, to say, 'Get that son of a bitch off the field right now. Out! He's fired. He's fired!"
"If a player wants the privilege of making millions of dollars in the NFL, or other leagues, he or she should not be allowed to disrespect…our Great American Flag (or Country) and should stand for the national anthem. If not, you're fired. Find something else to do!"
We are proud Americans who have the Constitution behind us in defense of our patriotism and our right to express ourselves. Colin Kaepernick led the way for you in taking a bold stand by simply kneeling during the national anthem. "I am not going to stand up to show pride in a flag for a country that oppresses Black people and people of color," he said. "To me, this is bigger than football and it would be selfish on my part to look the other way. There are bodies in the street and people getting paid leave and getting away with murder."