Queen Latifah named godmother to Carnival Horizon 
5/31/2018, 7:34 p.m.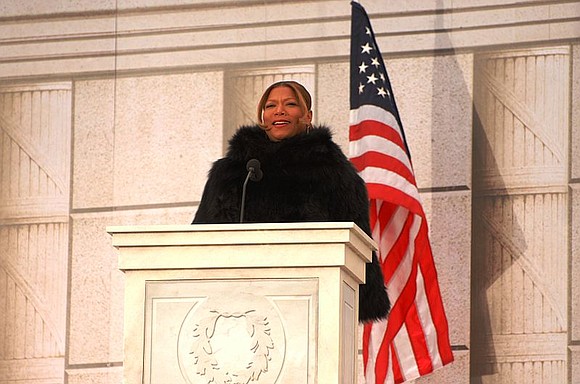 Wednesday, May 23, the Carnival Cruise Line held an invitation-only overnight gala onboard their newest ship, Carnival Horizon. Award-winning musician and actress Queen Latifah was named the godmother of Carnival Horizon. "It is an honor to be here," said Queen Latifah. "I am so grateful that Carnival Cruise thought of me to be their godmother."
The naming ceremony was followed by a lip sync battle between Super Bowl champion Jake Elliot and Queen Latifah. Both performers dedicated their performance to the children's St. Jude Hospital, one of the causes the Carnival Cruise Line supports. The audience had to pick the winner, and the winner was indeed Queen Latifah, who of course is famous for many songs, including the women empowerment anthem "U.N.I.T.Y."
Hip-hop pioneer and actress Queen Latifah has won many awards, including an Emmy, an NAACP image Award and a couple of awards from BET.  She is also known for being an executive producer for multiple projects, including "VH1 Hip-Hop Honors," "The Perfect Match" and "The Best Place to Be."
Carnival Horizon, the new 133,500-ton ship, debuted in early April. Carnival Horizon went on its first 14-day trans-Atlantic voyage from Barcelona to New York City. The ship includes a first-ever Dr. Seuss WaterWorks Park, an IMAX theater, a Cuban-themed bar and pool and a barbecue restaurant.  
The Carnival Cruise Line is owned by the Carnival Corporation. It was founded in 1972. And since then, ships have carried millions of passengers on thousands of voyages worldwide. Whether the voyage is three days or 24 days, declare their press people, there will never be a dull moment. The carnival cruise features day and nighttime entertainment, including musical performances, elegant dining, nightclubs, pools and much more. 
For more information, go to www.carnival.com.