Trump slams Schumer and Pelosi
Herb Boyd | 5/31/2018, 9:57 a.m.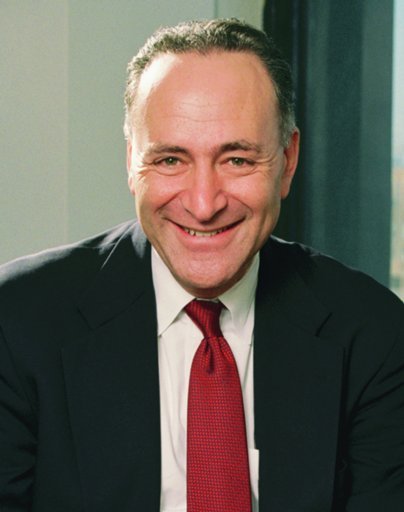 Special to the AmNews
Trump was back on script Tuesday during his speech in Nashville, where he was ostensibly to support the candidacy of Marsha Blackburn, who is seeking to replace the retiring Sen. Bob Corker.
But it was also an occasion to castigate national Democratic leaders, after he told a cheering crowd that Phil Bredesen, Blackburn's Democratic opponent, was nothing more than a tool of Sen. Chuck Schumer as well as of "MS-13 lover" Nancy Pelosi, invoking again his dispute on immigration.
Doing all he can to energize Blackburn's campaign—and she is trailing the once popular governor of Tennessee and mayor of Nashville in the polls—Trump resorted to a surefire way to arouse the partisan throng, citing that Bredesen donated a lot of money to the campaigns of Barack Obama and Hillary Clinton.
"Crooked Hillary," Trump blasted, and on cue came the collective and expected response "lock her up."
He used the platform to further explain his "animals" comment, saying it was aimed mainly at MS-13 gang members, and not undocumented immigrants. Trump continued to milk the "animals" term, getting the crowd to join him in a call and response recital.
"They're not human beings," Trump bellowed. "…And this is why we call the blood-thirsty MS-13 gang members exactly the name I used last week. What was the name?" he asked.
"Animals," the crowd roared its answer.
It was vintage Trump, rousing his audience, and then guiding them to his reactionary conclusion.
There was no mention of the fallout around Roseanne Barr's racist statement that led to her show being canceled, but Trump did have a few pointed words about the ongoing investigation of possible collusion by his campaign with Russia during last year's president race. Rather than talk about a "witch hunt," as he usually defines the investigation, he coined his own term, "spygate," indicating his conspiracy theory that his campaign had been infiltrated.
Along with "spygate," Trump returned to another campaign theme of his pledge to build the wall along the Mexican border. He said "Mexico will pay for the wall" and he blamed the Mexican government for the recent caravans of migrants arriving at the U.S. border seeking asylum.
All in all, Trump was back on the hustings to bolster a few flagging races that might prove vital in the 2018 midterm elections. In effect, he was rehearsing a speech that we will probably hear many times before the November elections, so people get ready