2018 General Election Endorsements
EDITORIAL | 11/1/2018, 1:55 p.m.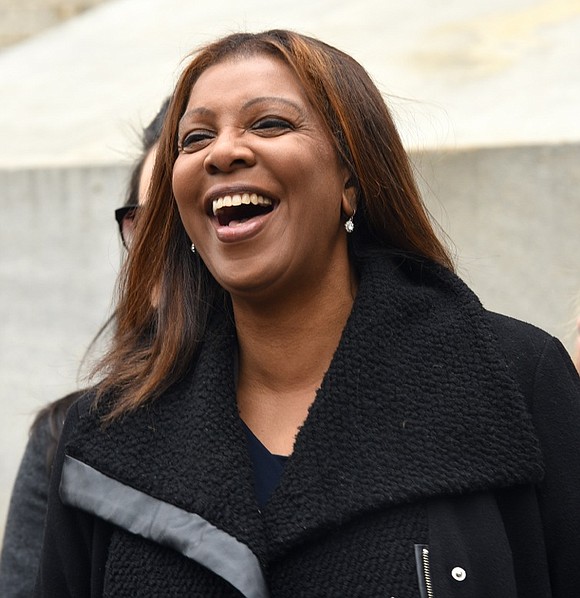 Governor
The top job in New York State is not an easy one. A state with hundreds of thousands of employees, a budget of more than $168 billion and a population of approximately 20 million people is a momentous task to govern. When we look for a leader, we want someone who is strong, honest, caring, capable, hardworking, experienced and compassionate, and who understands the complexities of the job and can work well with others. Although we have not always agreed with the governor we can unequivocally state that he is head and shoulders above his competition. Andrew Cuomo has delivered for New York.
As governor he has gotten things done. He signed into law the $15 minimum wage and championed the Marriage Equality Act, Paid Family Leave and the Safe Act.
He has fought against homelessness and launched a plan to increase access to affordable housing.
He has set the nation's highest goal for MWBE procurement at 30 percent. And he has launched an infrastructure investment program of more than $100 billion that has created and continues to create jobs across the state, while at the same time modernizing New York's transportation systems (although the MTA still has a lot of work to do).
We must credit his primary challenger, Cynthia Nixon, with pushing him on the issues and making him a better and more progressive governor. But all we can say about his current challenger, Marc Molinaro, is that he voted against the Safe Act, voted against marriage equality, did not support equal pay for women and supports fracking in struggling communities upstate (communities that can least afford the health risks of fracking).
So we know that Andrew Cuomo is not perfect, but we also know that he has our backs. Let's make sure to have his. With that, we endorse Gov. Andrew Cuomo to continue as governor, but that doesn't mean we aren't watching.
State Comptroller
Very few people actually understand the job of the state comptroller. But in fact, it is one of the most important elected positions in the state, with the responsibility of overseeing and serving as sole trustee of the more than $200 billion New York State Common Retirement Fund. Besides that, the comptroller is the state's chief fiscal officer, who ensures that state and local governments use taxpayer money effectively and efficiently, as well as dozens of other duties, including maintaining the state's accounting system, administering the state's approximately $16.7 billion payroll, overseeing all the unclaimed funds in New York State and reporting on state finances.
So it is no small task.
The office of the comptroller invests the $200-plus billion in retirement funds. For far too long the financial industry has been much too homogeneous and male dominated. Under the leadership of Tom DiNapoli, the diversification of the managers and the companies that were used to build the retirement funds skyrocketed. Emerging managers were sought out and groomed to take over more and more responsibility for the ever-growing funds. MWBE firms were finally used as prime managers and not just set asides. There were finally women and minorities getting a fair share of the pie. In addition to that, he appointed not just one, but two women of color to the position of chief investment officer. And under their direction the fund grew more than $100 billion.