2018 General Election Endorsements
EDITORIAL | 11/1/2018, 1:55 p.m.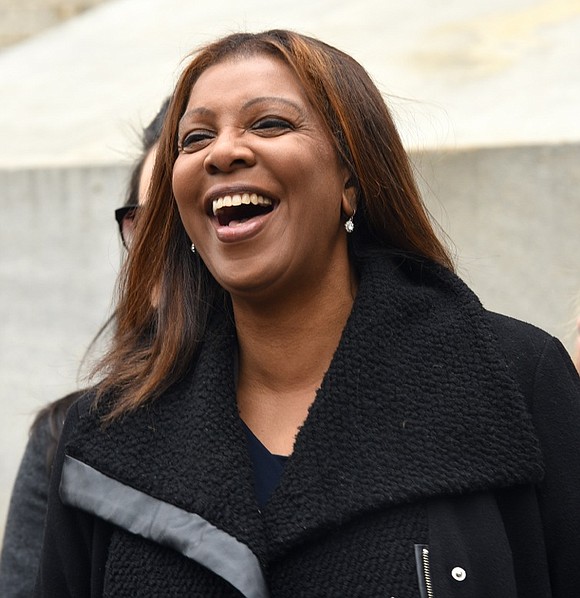 In addition to diversity issues, DiNapoli has used his audit authority to examine issues directly affecting taxpayer wallets. He has called out school districts for holding too much in reserves and examined the MTA on wait times and poor service to customers. He has worked on how the state pays its contractors, especially small businesses.
For all that he has done and all that he will do, we endorse Tom DiNapoli for another term as New York State Comptroller.
Attorney General
Very few people would have said there would be a contested race for attorney general in this election cycle if you had asked them just a few months ago. No one was expecting Eric Schneiderman to resign and for the position to become open. But this resignation has left an opportunity for several people to get into the race. After a spectacular primary, Letitia James came out the victor. She proved that her tenacity and grit, along with experience, made her the right choice. Now, as the general election comes along, our opinion stays the same. Tish James has served New Yorkers as a public defender, as first assistant attorney general (so she has actual experience in the office), as a City Council person and currently as public advocate. She will continue to fight for the issues already undertaken by the office and push them further. She will continue the battle against Exxon and fighting to protect our environment. She will tackle Wall Street abuses and protect immigrant rights. She will be unwavering in protecting the rights of women and promoting gender equity and reproductive health care access. And she will use the powers that she does have to take on nefarious dealings from the White House occupants. For these reasons and more, we endorse Tish James to be the next attorney general.
United States Senator
When Hillary Clinton became secretary of state under President Barack Obama, a little known congresswoman from upstate New York was appointed to fill out her remaining term as U.S. senator. Not only was she not well-known, but also she was young, she was a woman and she was on the conservative edge of the Democratic Party spectrum. That was nine years ago. Since then, Senator Kirsten Gillibrand has won two statewide elections. As the junior senator representing New York, she has championed access to health care, the 911 bill and giving gay couples the right to adopt. She continues to fight institutional racism while pushing for early education and universal pre-K. She also believes that there needs to be a national leave plan and that there needs to be better job training on every level. She wants to push for post offices to become more robust by using them as banks as well as places to get your mail. With a third of the nation unbanked and post offices in every community, there would be a perfect synergy to bring banking to every community. She has fought and won so many battles already and continues to fight for New Yorkers. We need to give Kirsten Gillibrand six more years because she has so much more on her agenda and New York needs her. Therefore, we endorse Kirsten Gillibrand for U.S. senator.