Brooklyn can't look for excuses for losing so early in the season
Vincent Davis | 11/1/2018, 2:56 p.m. | Updated on 11/1/2018, 2:56 p.m.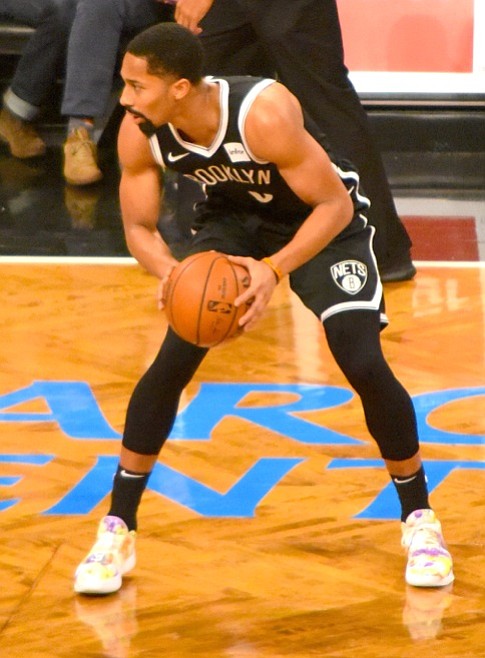 Despite only winning two of their first six games of the new NBA season, there was a positive buzz circulating about the Brooklyn Nets.
They were respected for playing hard. A championship wasn't expected, only incremental progression, some improvement over the 28 wins and their 12th-place finish from last season.
Their first loss, to the Detroit Pistons, on the road, by 3 points was respectable. So was the 2-point loss to the New Orleans Pelicans, also on the road.
Brooklyn's home opener against the New York Knicks was part of the needed improvement. They lost all four games that the two teams played against each other last season. That 0-4 streak ended with a 107-105 win last week. There was also a 102-86 blowout of the Cleveland Cavaliers that contributed to their head coach, Tyron Lue, being fired after five straight losses, Brooklyn the fourth, Detroit the fifth.
Brooklyn formidably challenged the defending champions, the Golden State Warriors, visiting in their building on Flatbush and Atlantic Sunday. They played three strong quarters, outdoing the champs 37-27 in the fourth, and Stephen Curry's 35 total game points, coming within 2 points, 110-108 on a driving layup by D'Angelo Russell with 1 minute and 55 seconds remaining on the game clock. Their 120-114 loss was a lot closer than the 6-point deficit reveals, but their 115-96 loss to the Knicks the next night at Madison Square Garden was quite disappointing, considering their major effort against the world champs.
"We weren't ready to play," said head coach Kenny Atkinson. "We can look for excuses, but this is Game 5. This isn't Game 74. We should have been more ready."
In actuality, it was their seventh game of the season, and only across the bridge from Barclays Center, not far from home, minutes away. Although it was a back-to-back, their effort against the Knicks lacked energy and competitiveness in the middle quarters, where they were outscored by 18 points.
Caris LeVert, averaging 18.9 points since the start of the season, was held to 4 points, but newly acquired guard Shabazz Napier started to find his mark, dropping 12, along with Rondae Hollis-Jefferson's 16 with 7 rebounds, D'Angelo Russell's 13 and the 17 points added by Spencer Dinwiddie.
Brooklyn plays the Houston Rockets tomorrow night and the Philadelphia 76ers Sunday evening at home before departing on a four-game road trip starting with the Phoenix Suns Tuesday, and then taking on the Denver Rockets Friday, followed by the Warriors and the Minnesota Timberwolves.