Despite the Jets' injuries, Bowles thinks that Darnold will be OK
Vincent Davis | 11/1/2018, 2:52 p.m. | Updated on 11/1/2018, 2:52 p.m.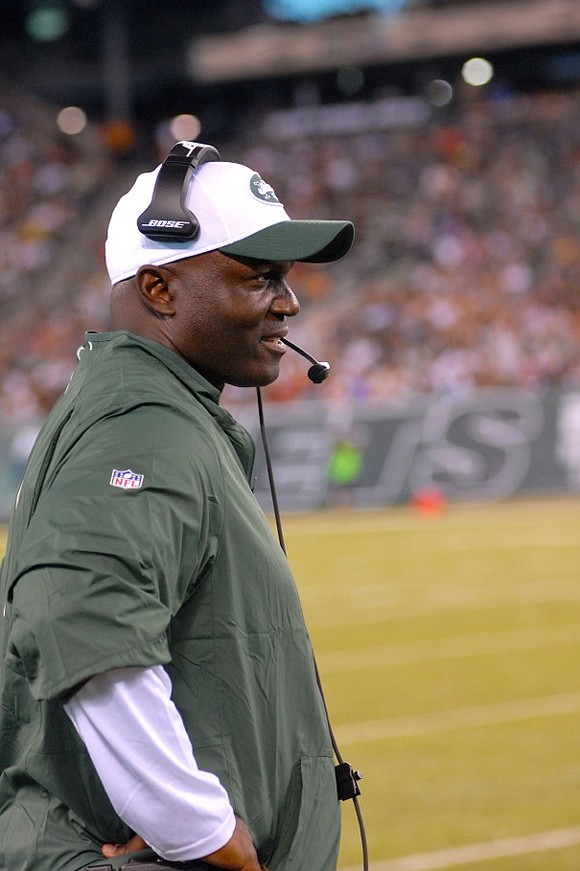 The New York Jets play a divisional game Sunday against the 4 and 4 Miami Dolphins. A win for the Jets could give both teams the same 4 and 5 record, tying them both in second place of the AFC East behind the New England Patriots.
At 6 and 2, the Patriots are the second best team in terms of record in the American Football Conference. The Jets then return home for a Sunday afternoon game against the fallen Buffalo Bills, currently 2 and 6, last in the AFC East behind the Pats, Miami and the Jets.
Both the Jets and Miami have a two-game losing streak. The Jets' last two losses were to the Minnesota Vikings, 37-17, and to the Chicago Bears on Sunday, 24-10, giving up noticeably sizable points in both.
Miami's losses were also sizable: a 32-21 loss to the Detroit Lions, a Thursday night game, and a 42-23 loss 10 days later, last Sunday to the Houston Texans, 42-23. Which Jets team and which Miami team will show up is unknown. The game could be low scoring.
Either way, both teams need a win to distance themselves from the hole that the Bills have dug for themselves.
"We have to try to come out and win some ballgames," said Todd Bowles, the Jets' head coach. "The season is not over, but we're halfway through it at 3 and 5. You don't like where you are, but we dug ourselves this hole." Like Buffalo, they'll have to dig themselves out.
The Jets' offense has averaged 235 yards and 13.5 points per game. Rookie quarterback Sam Darnold has completed 44 percent of his passes during the two straight losses. He's thrown for 359 yards, two touchdowns, no interceptions. And he's recently been without the team's essential offensive weapons. Receiver Quincy Enunwa, an ankle injury for two weeks; receiver Robby Anderson, also an ankle injury; and now running back Bilal Powell, out for the season with a neck injury.
At the halfway point of the season, eight games, Darnold has completed 55.2 percent of his passes. He's thrown for 1,705 yards, 11 touchdowns. The negative is his 10 interceptions, which he works hard at improving. He is learning from his mistakes, "but at the same time, finding positives in stuff that I do well," he noted.
"He sees things and knows what to correct," emphasized Bowles. "He has input on his own, and understands why things happen, so I think he'll be fine."