Ntozake Shange, October 18, 1948–October 27, 2018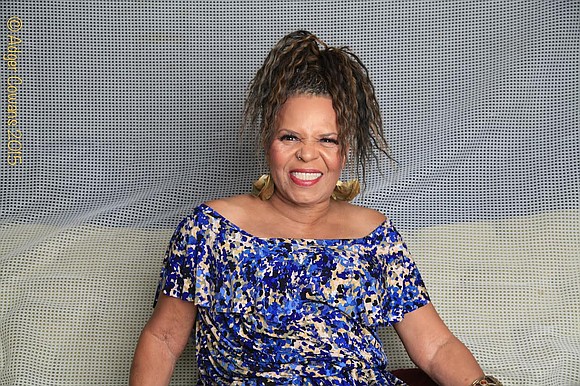 Ntozake Shange, renowned and beloved poet, playwright, novelist, performance artist, essayist and educator, died in her sleep Saturday, Oct. 27, 2018. Shange, a Black feminist icon, made major contributions to the genres of drama, fiction, memoir and poetry. In her childhood, she was affected deeply by the Civil Rights Movement and later participated in a wide variety of radical activism, including the anti-war movement, women's liberation, the Black Arts and Black Liberation movements, the Puerto Rican Liberation Movement and the sexual revolution. Above all, she spoke for, and in fact embodied, the ongoing struggle of Black women and girls to live with dignity and respect in the context of systemic racism, sexism and oppression.
Shange is perhaps best known for her landmark theater work, "For Colored Girls Who Have Considered Suicide/When the Rainbow Is Enuf," which premiered at the New Federal Theatre, in New York City, in the summer of 1975 and in a meteoric move, opened at The Public Theater that fall and at the Booth Theatre on Broadway the following September. The play's many prestigious awards include an Obie Award for Distinguished Production and a Tony nomination. "For Colored Girls," which Shange defined as a "choreopoem" for its highly original combination of poetry, dance and music, is considered a landmark in American theater and in theater worldwide. The work continues to be performed throughout the world and has remained in print since its publication in 1975. The work has been translated to film twice: the 1982 PBS American Playhouse production and the 2010 movie produced by Tyler Perry. "For Colored Girls" stands as one of only two unquestioned Broadway hit productions by African-American women in the history of theater—the other, the incomparable Lorraine Hansberry's 1959, "A Raisin in the Sun." Shange won a second Obie in 1981 for her adaptation of Bertolt Brecht's "Mother Courage and Her Children" at the Public Theater.
In a prolific career, Shange wrote 15 plays, 19 poetry collections, six novels, five children's books and three collections of essays. Among her more notable novels are "Sassafrass, Cypress & Indigo," "Betsey Brown" (about her childhood and the Civil Rights Movement in St. Louis) and the highly innovative semi-autobiographical "Liliane: Resurrection of the Daughter," incorporating the methods of psychoanalysis in the narrative. As she did with many other pieces of her fiction and poetry, Shange adapted "Lilian" for the stage, and it debuted at Rites and Reason Theatre at Brown University. In 2010, she co-authored with her sister, Ifa Bayeza, "Some Sing, Some Cry," a novel chronicling 200 years of African-American music and dance through seven generations of a fictional family. Among her other notable works are a photograph titled "Lovers-in-Motion," a play titled "Spell #7" and a book of poetry and play titled "From Okra to Greens." Most recently, she published "Wild Beauty," a collection of poetry that was named the International Latin American Book Awards 2018 Best Poetry Volume—Bilingual.
Deeply committed to creating collaboratively, Shange partnered with some of the finest artists spanning many genres, among them, theater director Oz Scott; musicians Sun Ra, Ornette Coleman, Archie Shepp, David Murray, Oliver Lake, Kahil El Zabar, Hamiet Bluiette and Craig Harris; poets Thulani Davis and Jessica Hagedorn; and choreographers Dianne McIntyre, Mickey Davidson and Paula Moss. She also collaborated with notable Black photographers of her era in the highly praised photo-and-poetry collection, "The Sweet Breath of Life."