Sonny Fortune, persevering saxophonist, dies at 79
Ron Scott | 11/1/2018, 3:17 p.m.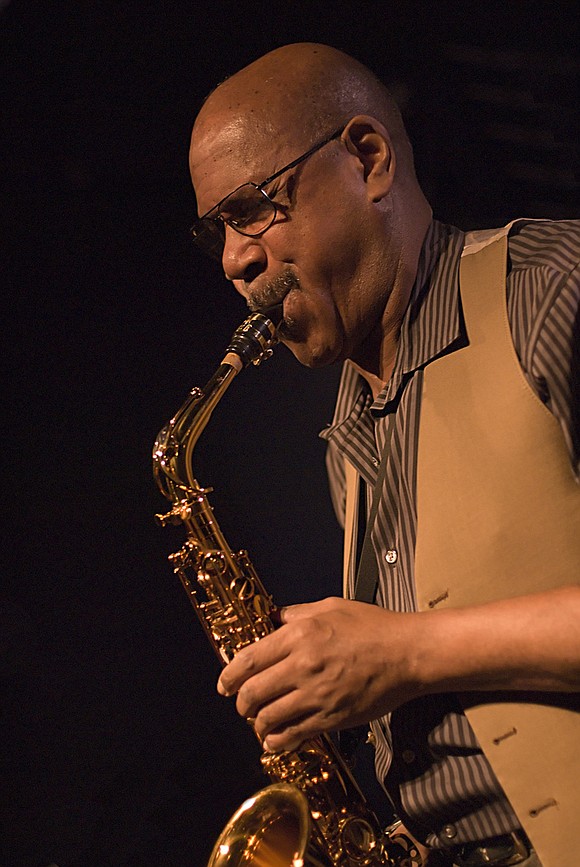 Sonny Fortune, who played alto saxophone like an erupting volcano, with a flute sound reminiscent of a mysterious night covered by a full moon, died Oct. 25, in New York City at St. Luke's Hospital. He was 79.
The cause was complications from a stroke, said his longtime booking agent, Reggie Marshall. Fortune had been in the hospital since suffering a series of strokes in September.
During his six decades as a saxophonist and composer, Fortune became one of the most influential musicians in jazz. At the same time, he was one of the most underrated musicians, never receiving his just due as a significant contributor to the music of jazz.
Although he was popular internationally, his gigs in New York City mainly evolved around the Smoke Jazz & Supper Club on Manhattan's Upper West Side. His final gig as a bandleader was at Smoke with his regular working band: pianist Michael Cochrane, bassist Calvin Hill and his longtime drummer Steve Johns, who joined the band in 1999. "I was so honored he liked what I did and was very proud that he believed in me," said Johns.
Through the years, such musicians as pianists Ronnie Mathews, George Cables and John Hicks played in the quartet. Both Fortune and the bassist Hill were bandmates in McCoy Tyner's band.
Aside from his bandleader duties, Fortune was a regular member of the tribute band, 4 Generations of Miles, featuring guitarist Mike Stern, bassist Buster Williams and drummer Jimmy Cobb. When performing in New York, they often played at Birdland.
"Sonny was one of my dearest friends and instrumental in my expansion of the music," said drummer and educator Ronnie Barrage. "My working with McCoy Tyner was because of him. Sonny was one of the last real warriors."
In 2012, Jack Kleinsinger's Highlights in Jazz saluted Fortune at the Tribeca Performing Arts Center.
Although Fortune played soprano, alto, tenor and baritone saxophones; clarinet; and flute, his primary instruments were the alto sax and soprano sax and the flute. As a leader or sideman, Fortune continuously explored and expanded his music perspective. He was in the pursuit of trying to find something different. He admired Coltrane "because he was pursuing the music."
Cornelius "Sonny" Fortune was born May 19, 1939, in Philadelphia. As a teenager, he loved R&B music and fancied himself a good do-wop singer, patterning his style after his favorite 1950s singing groups, the Spaniels, Drifters and Clovers.
He married at age 16 and was a father of two children by 18, the same year he got his first alto saxophone after his father's first down payment. It was at that moment that he stopped listening to do-wop and soul music and forced himself to listen to jazz, in 1957. Ironically, he thought he could master the saxophone in six months, and when that didn't work, he packed it away for one year. On realizing his day job wasn't very fruitful, he returned to his saxophone. This time, he said, "I became very disciplined. It was listening to John Coltrane's 'My Favorite Things' that turned me around. His playing was about Black thought."