South African film 'Vaya' comes to Harlem
PRINCESS JONES | 11/1/2018, 3:10 p.m.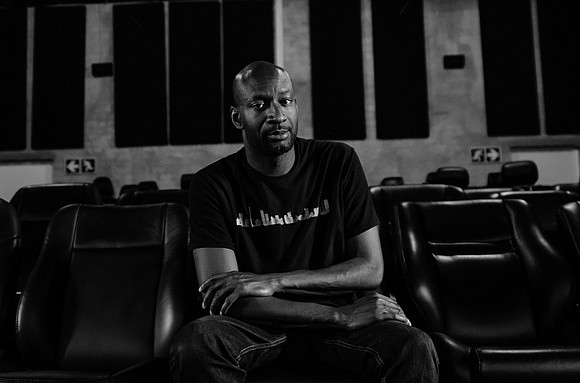 New York residents got a chance to see the South African film "Vaya" at its New York premiere in Harlem Oct. 27 and Oct. 28.  
The showing of the film was followed by a meet and greet and Q&A with Akin Omotoso, the director of "Vaya."
"'Vaya' tells a story of three strangers who get on a train in Johannesburg," said Omotoso. "They all have a different purpose. They never met but their story is intertwined."
 "Vaya" made its world premiere in 2016 at the Toronto International Film Festival. Omotoso partnered with ImageNation to bring "Vaya< to Harlem.
"Harlem is Harlem," said Omotoso. "These are all historical places of history, meaning and art. To be able to bring 'Vaya' there is great,"
The desire to tell untold stories was how the film began.
"The film came out of the process of something called the homeless writer's project, which was a place where people from the streets could come and share their story," said Omotoso.
Out of that "Vaya" was born, but Omotoso wasn't quick to tell the story. He understood that such powerful stories needed time to develop and mature.
"This film was allowed to cook for about six years with very little pressure," said Omotoso. "It was an organic process of how the story came to be and how it was created. I and the team spent eight years on it, eight years dreaming about it and wanting to present it."
Every aspect enhances the characters' stories within the film. Omotoso explained how he incorporates the camera shots to visually allow the audience to see where the characters are.
"We had the concept of the high shots, so the audience could get a sense of what the characters had at stake," he said. "This is what they are all backing for. This is the space that they're trying to make something of their existence. There's this certain God's point of view. So much is happening, so there is a way of visually seeing, and hopefully the shots will convey that."
He continued to elaborate on the low shots.
"Another idea is that a lot of these people are coming in on the ground level," he said. "So we wanted to convey that emotion with the camera. So when you watch the films, some scenes are just strictly on the floor. That's to represent how they come into the city; they are coming in at the bottom. So it's at cockroach level."
The film is relatable because most people can recall family leaving on a new journey.
"We all have a cousin that lives with us, or we know of family members who are moving because of many things," said Omotoso. "So never mind migration. You can look in families and be like 'Yeah my sister is going to live with this uncle.' Or 'A cousin is coming to the university, so we got to show her around.' The concept is so ingrained, and everybody can relate to that, the idea of going somewhere on a mission to do something."
The journey of the film has given Omotoso joy.
"To see how the film has touch people and moved people over the last few years of traveling," said Omotoso. "Of course, for me, the ultimate is being able to partner with a filmmaker I really respect. I would never have thought about it like that, and for me, it's been a blessing."
Efforts are being made to see if Netflix will show "Vaya," he added.