Trump makes Pharrell Williams unhappy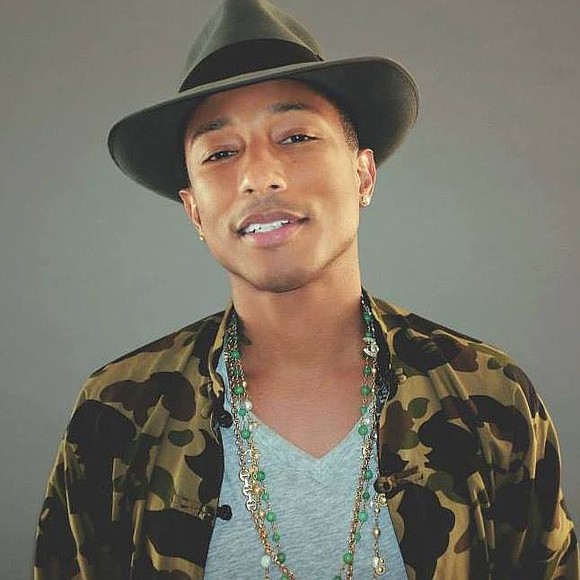 Oct. 27, President Donald Trump played Pharrell Williams' song "Happy" at a Midwest rally hours after the Tree of Life Congregation massacre in Pittsburgh, and now the award-winning entertainer's attorney, Howard King, has sent the president a cease and desist letter. According to the Hollywood Reporter, the letter says Williams has not and will not grant Trump permission to publicly perform or otherwise disseminate his music, and claims the use of "Happy" without his consent constitutes both copyright and trademark infringement.
The inaugural Ella Nixon Gift & Toy Drive will host the Ladies Who Lunch for Charity luncheon Saturday, Nov. 3, at Melba's in Harlem, New York City. Dr. Jeff Gardere, City Council Member Bill Perkins and other notables will present awards during an afternoon that will shine a light on the wonderful and tireless philanthropic work that women do, while being the best they can be. This first annual luncheon event will provide entertainment (featuring the men of "Get Ready: A Motown Revue"), fun and delicious dining as honorees Mabel Everett, Harriette Cole, Dorcedious Davis and Elsie Powell are celebrated. Sponsors include Kendra Scott Jewelry and Miss Jessie's Hair Care. For more information, call 646-373-3690.
October 23, OWN: Oprah Winfrey Network hosted a lively premiere watch party for their new dating series, "Ready to Love," produced by Will Packer and hosted by Thomas "Nephew Tommy" Miles. The event took place at Suite Lounge in downtown Atlanta, where celebrities including Syleena Johnson, Trina Braxton and "Greenleaf" star Lamman Rucker joined "Ready to Love" cast members to celebrate OWN's first-ever dating show.
TV One received the esteemed 2018 Diversity Champion Award at the Walter Kaitz Foundation Dinner, and co-sponsored both the National Association of Multi-ethnicity in Communications and the Women in Cable Television Leadership conferences held during Diversity Week in New York City Oct. 15 to Oct. 17 at the New York Marriott Marquis Hotel. The gala was attended by Urban One Founder Cathy Hughes, Urban One CEO Alfred Liggins III, Michelle Rice and others.