URBAN AGENDA:The Answer to Healthier Communities
David R. Jones, Esq. | 11/1/2018, 12:58 a.m.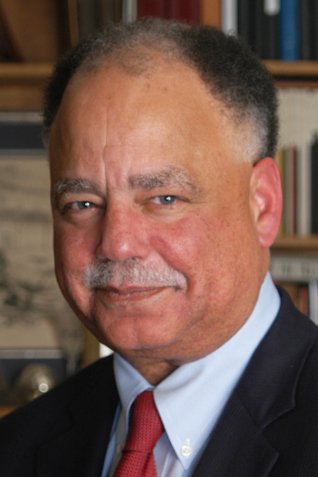 In 1990, New York City faced a health crisis. Across nine poor urban neighborhoods with 1.7 million people, only 28 providers were able to provide the basic standards of primary care, according to a Community Service Society study. The alternative — "emergency room care" — was expensive, time-consuming, and ineffective.

The report spurred the City to action. Mayor David Dinkins called for a new nonprofit organization that would help finance new primary care centers in underserved communities. On November 13, the Primary Care Development Corporation (PCDC) will celebrate its 25th anniversary. As PCDC's former Vice Chairman I am fortunate to take part in this milestone.

Since those early days PCDC has worked with more than 400 health care sites across New York City and financed half of its 39 Federally Qualified Health Centers (FQHCs). Its work has helped save lives, prevent disability and disease, and keep local communities healthy.
As much as the city has improved, the threat of losing primary care access looms over the country, particularly for communities of color. New obstacles have emerged mostly at the federal level: the continued fixation on eliminating the Affordable Care Act (ACA), the gag rule on providers regarding women's right to choose, and barriers to Medicaid such as work requirements, to name a few.
Now is a critical time to underscore why primary care matters for every New Yorker. At its core, primary care addresses all that contributes to a person's health and well‐being, from childhood through old age. It encompasses medical, dental, behavioral, and pharmacy services, including screening, diagnosis, and treatment. And it addresses serious conditions such as diabetes, asthma, and heart disease that disproportionately affect black and Latino New Yorkers.
Community health centers are vital to delivering this needed care, especially in urban neighborhoods. What they provide — cost-effective, accessible, affordable, respectful, and culturally competent primary care — is open to all, regardless of age, background, or insurance status. Access to a health center often means the difference between a manageable condition and a life‐threatening chronic one.
The social economics cannot go unmentioned. In urban and rural communities alike, income inequality is linked to fewer primary care providers. Without primary care, mortality increases and life expectancy decreases. Infant mortality rates rise and self-rated health drops. Later detection of cancers means that women die unnecessarily.
In this light, it's clear that community health centers, along with community-based organizations, are best poised address social determinants of health. Just as we know communities need affordable housing, safe water and good schools to prosper, access to primary care promotes stable, thriving communities. At health centers, primary care teams (including physicians, nurse practitioners and social workers) help address social determinants of health not only through screenings and referrals for food, housing and other social services, but also through their deep understanding of how historical poverty, racism, and trauma affect health status.
Community health centers double as economic engines as well, bringing direct and indirect growth to some of the most deprived neighborhoods. They create good jobs, with career ladders, at all levels of capability; today FQHCs employ more than 200,000 people nationwide. Above all, they build equity — social, financial, and health equity that is transformational.