White man kills two African-Americans at Kentucky supermarket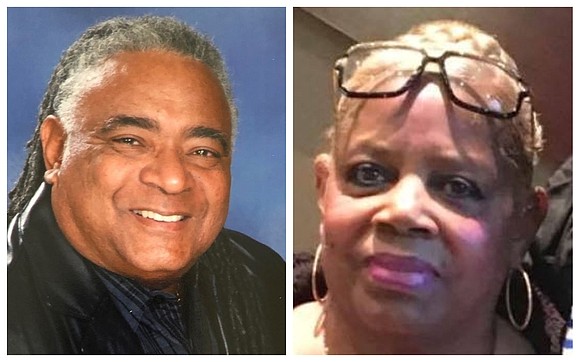 As violence continues to plague the country and the fallout from President Donald Trump's rhetoric is made manifest, the brutal killing of two African-Americans in Kentucky is being called another example of the side effects.
Maurice Stallard, 69, and Vickie Jones, 67, were both killed in the parking lot of a Kroger supermarket in Jeffersontown, Ky., near Louisville last Wednesday. Reports indicate that the suspect, Gregory A. Bush, 51, who is white, fired multiple rounds before fleeing and being caught.
Before the killing, Bush tried to go into the predominantly Black First Baptist Church. The church was locked and a member sitting in a car in the parking lot saw him trying to get in. Nearly 70 people were inside First Baptist about 90 minutes before Bush tried to break in. Only 10 people were inside when he arrived but the door was locked.
Bush then made his way to the supermarket, where he intended to shoot inside. Before killing Stallard and Jones, a white man approached Bush and Bush reportedly said, "Don't shoot me. I won't shoot you. Whites don't shoot whites." Bush then opened fire, fatally hitting Stallard and Jones.
Bush was arrested and charged Wednesday by a grand jury on two counts of murder, one count of criminal attempted murder and two counts of first-degree wanton endangerment. He's being held on $5 million bond and has not been charged with a hate crime.
Stallard was a retired military veteran with a daughter who worked in the mayor's office and a 12-year-old grandson. His funeral was held Tuesday. Jones was the mother of two sons and had several grandchildren. She worked as an office administrator for Veterans Affairs hospital before retiring. Her funeral was held last Saturday.
"The sentiments that were expressed to a witness by Mr. Bush, the suspect in this crime, are not indicative of this community," Jeffersontown Police Chief Sam Rogers said. "They're not indicative of the Jeffersontown Police. I wanted to call it what it was, and that's racism in action."
The racial killings come at the same time numerous pipe bombs were sent to 14 Democrats and Trump critics by a white supremacist and at the same time as a massacre at a synagogue in Pittsburgh committed by a man who said he wanted to kill Jews.
"We witnessed, all of us, two horrendous shootings this weekend. One in a synagogue in Pittsburgh and one in a Kroger's store in Louisville," Senate Majority Leader Mitch McConnell said. "If these aren't definitions of hate crimes, I don't know what a hate crime is. And I know that's a legal determination that's going to be made by others, but that certainly is my opinion."
McConnell added that he is calling for the death penalty if Bush is convicted.
Bush's criminal record over the past 20 years includes domestic violence, assault, terroristic threats and menacing. His ex-wife was reportedly a Black woman who he repeatedly called the N-word and was abusive toward. Bush supports Trump and conservative groups, according to his Facebook page.
"It was also an act of terrorism," Louisville Black Lives Matter representative Truman Harris said. "If this person was a Black or Brown terrorist, it would have been acknowledged right then and there."
Officials from the Louisville Branch of the NAACP said in a statement that this act is a direct result from Trump's administration. The chapter is holding a forum to talk about security measures at local churches.
"The acts of hate and domestic terrorism our country has experienced this week are reprehensible," the chapter said. "They are a direct result of people emboldened by hate-filled rhetoric that sows seeds of fear and division."