NYPD investigating string of hateful incidents against African-Americans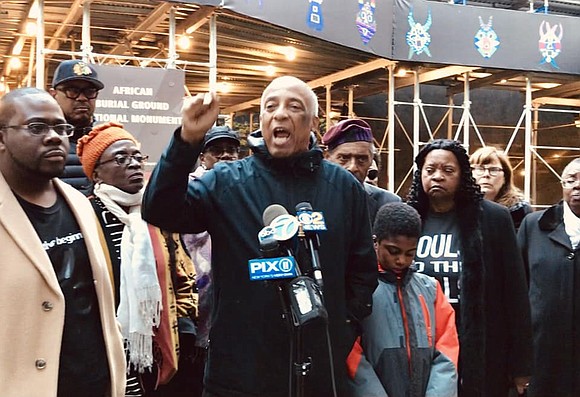 Just one week after the murders of 11 Jewish congregants in Pittsburg, multiple hateful attacks in New York have the NYPD Hate Crimes Unit working to solve them quickly.
The African Burial Ground monument in lower Manhattan was defaced with violent graffiti on Thursday, according to the NYPD. Police say it happened around 11:30 a.m. on Thursday. Someone used black marker to write "kill N*s" on a plaque at the site where 419 Africans are buried.