Battle for Florida and Georgia gubernatorial races continues
By Stacy M. Brown, NNPA Newswire Correspondent @StacyBrownMedia | 11/12/2018, 6:39 a.m.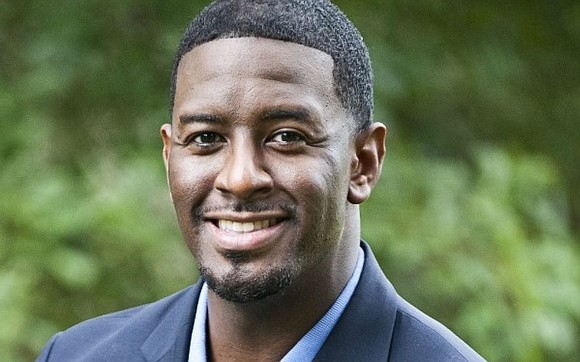 In a televised interview early Tuesday, former talk show host Melissa Harris-Perry said Gillum and Stacey would change the way Democrats campaign in the south for decades to come.
In saying so, Harris-Perry was clear that would be the case regardless of the outcome. "Gillum and Abrams, no matter what, they have changed the idea that Democrats should not be fighting for these seats in the south, and that's going to have 25 years of impact," Harris-Perry said.
Much had been written about Abrams' opponent interfering with voting rights and early reports from Georgia indicated that many polling locations were not up and running in a timely fashion.
Voters in the Peach state dealt with long lines, malfunctioning election equipment and registration discrepancies as they swamped precincts Tuesday with an unprecedented turnout for a midterm election.
Wait times of more than an hour were the most common hurdle facing voters across the state, the Atlanta Journal Constitution reported. But technical problems, like failing to plug in voting machines, worsened matters for some voters trying to get their ballots in.
Three precincts in Gwinnett County had some of the most severe difficulties, causing them to stay open past the normal 7 p.m. closing time, the newspaper reported.
The Annistown Elementary precinct remained open until 9:25 p.m. because of extensive issues with the electronic ExpressPoll system, which is used to check in voters before they're issued voting access cards. Anderson-Livsey Elementary and Harbins Elementary precincts also stayed open late.
Three more precincts in Fulton County also stayed open as late as 10 p.m. because of extreme lines, missing registration information and a shortage of provisional ballots. Those precincts were located at Pittman Park Recreation Center, Booker T. Washington High and the Archer Auditorium at Morehouse College.
The Rev. Jesse Jackson got involved at the Pittman Park Recreation Center precinct in Fulton County, encouraging voters to remain in line after they had waited for hours. Only three voting machines were initially available before five more were sent out later.
"It's a classic example of voter suppression, denying people easy access to exercise their right to vote," Jackson said, according to the newspaper.