Amazon doesn't need or deserve taxpayer money
11/15/2018, noon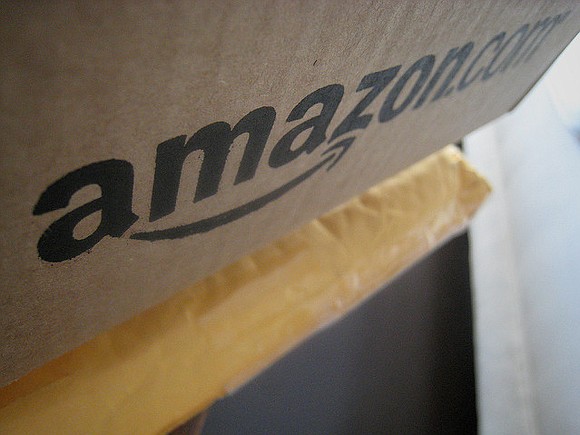 There are reports that Amazon has chosen to build a new HQ in New York, and that news was coupled with reports that New York State has put together a "strong incentive package" to help lure the e-commerce behemoth to Long Island City in Queens. It's the latest in a saga that has seen Amazon demanding—and being offered—hundreds of millions of dollars in tax incentives from cities and states across America to bring Amazon to town.
Jeff Bezos wants to bring Amazon to New York City, and he would do it without handouts. We would be giving his company taxpayer dollars to do what he would have done anyway. Amazon wants to take advantage of the talent, infrastructure, cultural institutions and mass transportation options that come with being in the Big Apple. Taxpayers have already invested heavily in many of the things that are drawing Amazon to New York, and Amazon should contribute its fair share to build up these essential assets.
Amazon's addiction to public money is nothing new, despite being one of the richest companies in the world. Since 2005, Amazon has benefited from more than $1 billion in tax abatements, infrastructure improvements and other subsidies in dozens of places. And let's be clear, although Amazon bring 25,000 tech jobs to NYC, most of its 600,000 workers are low-wage warehouse workers, packing boxes in grueling and dangerous work conditions. Amazon is a bad worldwide employer and has fought workers' attempts to unionize. Their bad corporate behavior across the globe shouldn't be rewarded by a progressive New York City and New York State.
Amazon needs to change the way it does business—by agreeing to labor peace, by accepting workers' wishes to unionize and by providing living wages, good benefits and stable hours for workers—if it wants to be welcome in New York. The sheer mind-boggling wealth of Amazon's executives—CEO Jeff Bezos' net worth hovers around $150 billion—shows that the company can do better.
Amazon also needs to contribute to our communities rather than just take, by dropping demands for subsidies, by targeting local hiring and diversity for its tech jobs and by helping to fund affordable housing and transit infrastructure alongside the proposed Amazon tech campus.
Fellow internet tech giants Google and Facebook have both invested heavily in recent years in their presence in New York, yet neither has demanded or accepted taxpayer subsidies. If they can thrive in New York without corporate welfare and taxpayer money so can Amazon, which had a revenue of almost $178 billion last year. Amazon must take the same path if it wants to be our neighbor and the beneficiary of all of the things New York has to offer.