Hot 97 hosts NYCHA town hall in the Bronx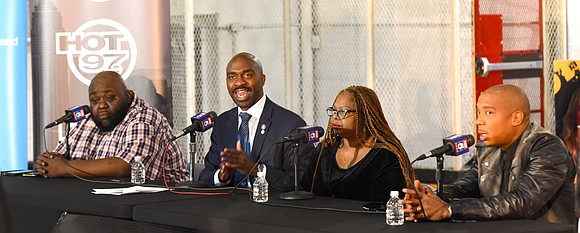 Hot 97 Street Soldiers hosted a NYCHA town hall community meeting in the Bronx.
The panel discussion at the BronxWorks Pyramid Community Center Nov. 8 was "NYCHA State of Emergency: What's Changed?" The panel included rapper Ja Rule, Assemblyman Michael Blake, and public housing activists Carmen Quinones and Danny Barber. Reporter Lisa Evers hosted the event.