New York City officials push back against Trump's public charge proposal
PRINCESS JONES | 11/15/2018, 1:59 p.m.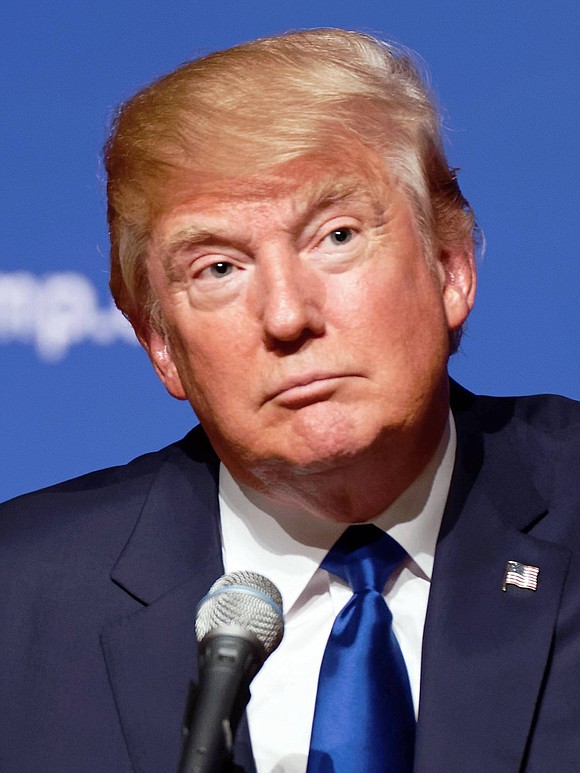 "We are facing another attack on our immigrants here in NYC and also across the country," said New York City Council Speaker Corey Johnson.
Multiple City Council members are stating that President Donald J. Trump's public charge proposal would make it harder for immigrants who receive federal assistance to gain citizenship in America.
Public charge is defined as a person who is likely to become dependent on the government. Public charge is not new. According to www.uscis.gov, the concept has been a part of the U.S. immigration law for more than 100 years.
With Trump's proposal, the scope of government assistance has extended. Medicaid, housing benefits and food stamps are covered under the proposal, making more immigrants at risk for losing their citizenship status. WIC, the special supplemental nutrition program for women, infants and children, is safe from the proposal.
"We know that when this was first leaked to the media earlier this year, the rule was significantly more encompassing of many more benefits and entitlements," said Amy Torres, director of policy and advocacy at the Chinese-American Planning Council Inc.
Even though the proposal isn't in effect, people are already declining much needed assistance.
"We are already seeing some of the impacts," said Mark Levine, chair of the New York City Council Committee on Health. "There are reports from primary care health providers in NYC and beyond already out of reluctance of immigrants, documented and undocumented, to seek medical care. This has the impact on the house of those individuals and their families. It represents a threat to the public health of everybody because diseases are contagious. We've already seen a really frightening rise of tuberculosis in this city, which after two decades of decline, it's now up 10 percent in the last year. Experts say that it's likely contributed to the reluctance of immigrants to seek diagnosis of TB."
Because the proposal is not yet in effect, city officials believe that people should still apply for the assistance they need.
"We do not encourage people to dis-enroll from any programs at this point," said Claudia Calhoun, senior director of immigrant integration policy at the New York Immigration Coalition. "If the rule is approved, then it may be important to do that or think about, to make really personal decisions of deciding if it's more important to continue to be able to have this benefit for me or my family, or to be able to advance the process of my green card without worrying about the consequences."
Immigrant advocates say that fear amplified by myths are a concern for the immigrant population. Getting accurate information to all immigrants is important at this time.
"We are really making sure that we are partnering with our local and with our ethnic media to provide the right messaging in language and that we are settling any fears that the community might have," said Torres. "Also, making sure that we are addressing those fears with facts."
A powerful factor that immigrants need to remember, she added, is that there is still hope.