Resort '19 looks: cool elegance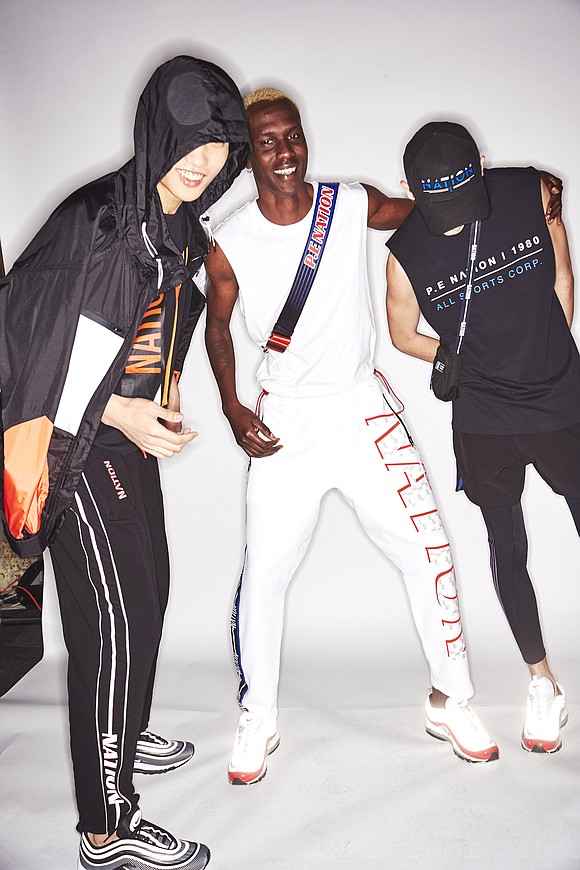 Whether you are on a cruise, beach or boardwalk, the look is usually cool and elegant. At Australia's Mercedes-Benz Fashion Week, P.E Nation made quite a splash with a sporty, cool collection. Established in Sidney, Australia by Pip Edwards and Claire Tregoning in 2016, the brand's street-meets-sportswear approach has expanded to include technical activewear, retro-inspired streetwear, footwear and accessories. Their looks were comfortable, colorful and modern. The company is in tune with today's fitness needs in clothing.
They introduced menswear in 2018, with a wearable collection for boxing and swimming, and some denim pieces. P.E Nation comes from a need for multi-faceted activewear, given the global shift toward juggling fast-paced lifestyles. This gap in the market is what led these two best friends to create P.E Nation. They both have an impressive fashion history, and they are design and business professionals. Together the duo offers a clear ad distinct vision for the brand. Their clothes are adaptable activewear and their philosophy centers around quality design and construction, while offering fashion-forward, comfortable and functional pieces. Their clothes take you from the studio to the street. The brand reflects a sense of unity and celebrates an active way of life.
In a more formal style, womenswear designer Gullian Garde acknowledges past and new future concepts to create her feminine, modern designs. History is brought to the forefront through traditional garment detailing and silhouette. She modernizes her clothes through quirky color combinations and graphic prints. All of these elements are combined to tell a story. Her looks included elaborate ensembles of two or three pieces. In this show, earrings were large, dangling. Lengths were long and short. There are several color combinations.
Through storytelling, the audience is engaged on a personal level at this show through the designer's graduate collection, Bloodline. The looks paid homage to Garde's adopted Norwegian roots. Her clothes also questioned the importance of genetic heritage. Using a Nordic landscape that grew to define her childhood and the traditional costumes of Norway as her inspiration, she shared a part of her own journey of personal identity. The collection was simply beautiful.