Son of Black activist killed in suspected lynching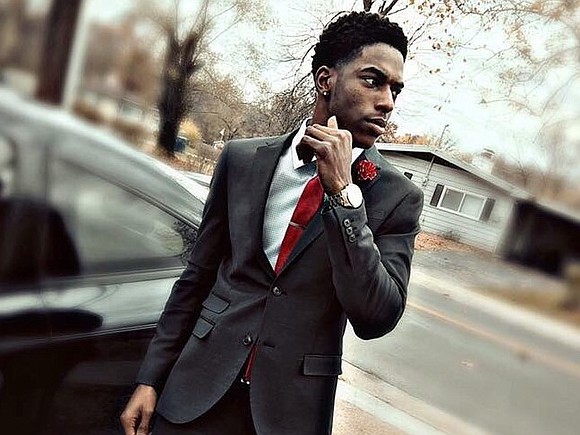 The hanging of a 24-year-old Black man from a tree in Missouri has suspicions of lynching and a family demanding a more thorough investigation.
The case involves the death of Danye Jones, who was found hanging from a tree behind his mother's home Oct. 17 in Spanish Lake, Mo. Jones' mother is St. Louis-based activist Melissa McKinnies, who is known for organizing demonstrations for police shooting victim Michael Brown Jr.
Police say Jones committed suicide; however, McKinnies says her son was lynched because she received death threats for her work in activism.
"They lynched my baby," McKinnies wrote in a post that was deleted by Facebook. "I'm sick and losing my mind, but I had to let the world know what they did to my baby!"
Jones was reportedly found hanging from a tree by bedsheets that were tied in knots family members say he would not have known to tie himself. McKinnies has said her son was not depressed nor suicidal.
"Detectives, based on all the physical evidence and the current thorough investigation, they are investigating it as a suicide," said St. Louis County police spokesman Shawn McGuire.
Photos of where Jones' body was found became viral on social media. A chair is seen in the photo; however, McKinnies said that the chair might have been planted.
"He was too happy with his life and the possibilities of being successful," she said in one published interview. "He had just written in his notebook the night before about his plans with his new real estate business. So why would he take his life? He wouldn't, and we will find out who did this to him."
St. Louis City Council Member John C. Muhammad said Jones' death is an example of a string of mysterious deaths with Black activists or people associated with them. He notably referenced the deaths of activist Darren Seals, who was shot and burned in his car, and Deandre Joshua, who was killed when his car was also burned.
"I don't think that these are isolated incidents," Muhammad told The Final Call. "We continue to see a pattern of people that are involved in a protest movement or going against a system—we see that these people die. We see that consistently. We think that these are all connected some way, somehow."