Is the FBI underreporting the surge in hate crimes?
By Stacy M. Brown, NNPA Newswire Correspondent | 11/16/2018, 6:55 p.m.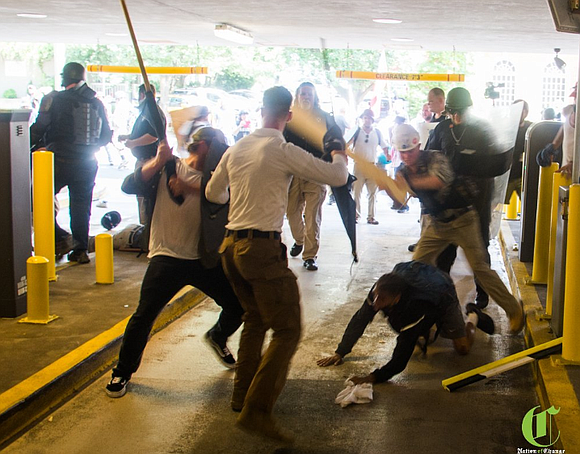 The FBI has released it's 2017 hate crimes statistics which revealed a 17 percent increase in incidents since 2016. In 2017 there were 8,493 victims and 6,307 known offenders. By comparison there were 7,509 victims and 5,727 known offenders in 2016, according to the data.
"This report is a call to action – and we will heed that call," Acting Attorney General Matthew Whitaker said in a statement. "The Department of Justice's top priority is to reduce violent crime in America, and hate crimes are violent crimes."
The report contrasts with the prior year when there were 6,036 single-bias incidents, or occurrences where the perpetrator has one bias against a community or group. By comparison, in 2017, there were 7,106 single-bias incidents reported.
According to the FBI, "58.1 percent were motivated by a race/ethnicity/ancestry bias, 22.0 percent were prompted by religious bias, 15.9 percent resulted from sexual-orientation bias and 1.7 percent were motivated by gender-identity bias."
"This [report] is shocking and requires Congress's full attention," NAACP President and CEO Derrick Johnson said in a statement.
"Shouldn't this urgent crisis be the subject of the first post-recess Senate Judiciary Committee hearing today, instead of ramming through more Trump judges? Our lives are at stake," Johnson said.
Also, some organizations are skeptical of the FBI statistics and say underreporting remains a significant problem in its annual survey.
In a statement, the Arab American Institute (AAI) expressed concern and disappointment with the release of the 2017 hate crime statistics.
The organization claims that the data contained some glaring omissions, including three of the most severe acts of bias-motivated violence committed last year. And while career officials at the Department of Justice continue to demonstrate a commitment to serving communities and preventing hate crime, officials at the AAI said they remain dissatisfied with the response from this administration.
Of 34 reportable bias motivation categories, all but five reported an increase in 2017. With 2,013 incidents reported, "Anti-Black or African American" bias accounted for nearly half of all crimes motivated by race or ethnicity, which rose 18 percent according to the FBI data, while "Anti-American Indian or Alaska Native," "Anti-Multiple Races, Group," and "Anti-Hispanic or Latino" hate crimes all increased over 20 percent (251, 180, and 427 incidents, respectively). "Anti-Arab" hate crime, which was reintroduced into the data collections in 201 after the category became "invalid" in 1996 and was eliminated in 2001, increased 100 percent last year, with 102 incidents reported.
As for crimes motivated by religion, which increased 23 percent in 2017, "Anti-Jewish" hate crime surged 37 percent, representing a majority with 938 incidents reported. After increasing 67 percent in 2015 and 19 percent in 2016, "Anti-Islamic (Muslim)" hate crime decreased in 2017 but remained well above historical averages with 273 incidents reported.
Based on state-level hate crime statistics reported through the Uniform Crime Reporting (UCR) system, which the FBI also uses to publish its annual report, the AAI was expecting an increase of crimes motivated by sexual orientation in 2017 statistics.
While an increase was reported in the federal data, it was less significant than expected, the organization noted in a statement.