Is the FBI underreporting the surge in hate crimes?
By Stacy M. Brown, NNPA Newswire Correspondent | 11/16/2018, 6:55 p.m.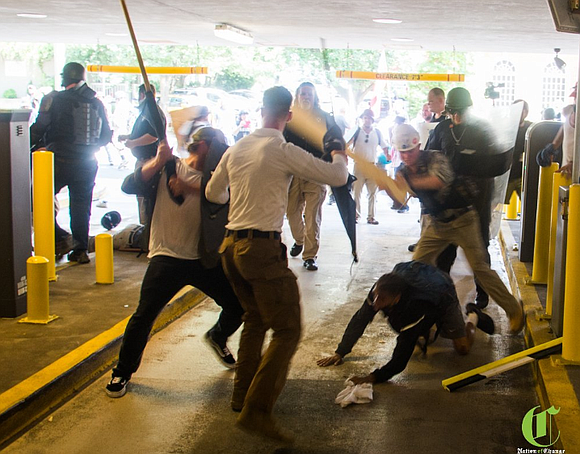 Analysis from AAI shows that in multiple states, official state-level data reported a greater number of incidents than what is reported in the FBI's statistics.
Crimes motivated by disability, gender, and gender identity, which are more recent additions to the data collections and generally produce smaller annual totals, were significantly affected by these discrepancies.
For example, the Kentucky State Police reported 41 gender-motivated hate crime incidents in official state-level statistics, whereas only 46 incidents were reported nationwide according to the FBI data.
Aside from these discrepancies, additional aspects of the 2017 federal data suggest significant underreporting, the most striking of which being the omission of three of the most severe acts of bias-motivated violence committed last year, AAI officials said.
According to FBI statistics, the city of Olathe, Kansas, reported no hate crimes, and statewide, zero hate crime murder were reported in 2017.
But on February 22, Srinivas Kuchibhotla was shot to death in an Olathe bar because of his perceived national origin, according to the AAI.
The shooter, Adam Purinton, who also wounded Kuchibhotla's friend Alok Madasani and another man named Ian Grillot, was convicted on federal hate crime charges. Similarly, neither the May 26 fatal stabbing of Ricky John Best and Taliesin Myrddin Namkai-Meche aboard a train in Portland, Oregon, nor the August 12 killing of Heather Heyer in Charlottesville, Virginia, is reflected in the federal data.
Further, over 300 jurisdictions representing populations of at least 50,000 people reported zero hate crimes in 2017.
Of these jurisdictions, 78 represent populations of at least 100,000, and research from AAI found evidence of no fewer than 10 additional major jurisdictions that did not even participate in the data collections.
The largest jurisdiction to report zero hate crimes in 2017 was the Las Vegas Metropolitan Police Department, which represents a population of over 1.6 million and is one of the nation's largest police departments in terms of population served.
The entire state of Nevada had only three agencies submit incident reports last year, with just five incidents reported statewide.
Not including Hawaii, which does not participate in the national hate crime statistics program, 11 additional states had fewer than 10 agencies submit incident reports in 2017.
"The reported increase in the FBI's hate crime statistics warrants concern, as do the discrepancies between state and federal hate crime data, the omission of several high-profile hate crime incidents, and the limited rate of hate crime reporting in some major jurisdictions," AAI officials said.
"The scourge of hate crime continues to harm communities in cities and states across the country. The FBI data confirms the reality we all know: hate is increasing in America," said Maya Berry, the executive director of the AAI.
"The FBI data, in what is missing from it, also demonstrates the hate crime reporting system we have in place is falling to respond adequately to hate crime, and thus inform fully the policy remedies we must make to improve our response to hate," Berry said.
Berry continued:
"While we remain grateful to the career professionals at the DOJ, it is clear the Trump Administration has largely abdicated from the stated federal interest of eradicating bias-motivated violence, and the president's rhetoric has at times appeared to exacerbate its spread. With respect to the recent data release, AAI is disappointed that despite our request, the administration made no attempt to coordinate an event with stakeholders and officials to discuss the annual FBI statistics, as was customary during previous administrations."