REPORTS: Man arrested for drawing racist graffiti at African Burial Ground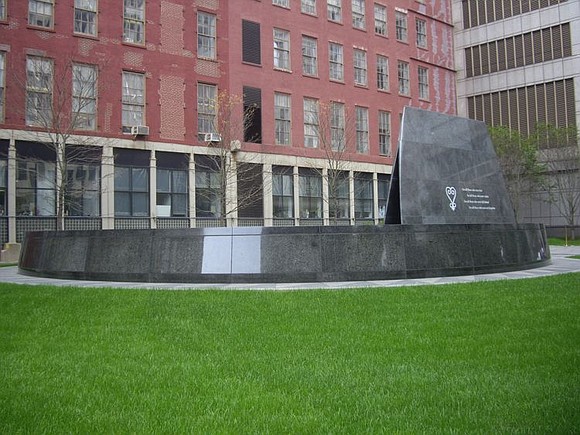 Reports indicate police have arrested a man accused of writing racial slurs at the African Burial Ground National Monument in Lower Manhattan earlier this month.
The suspect is being identified as 57-year-old Ivan Nieves of the Bronx, according to reports. He was seen on surveillance video on Nov. 1 writing the words "KILL N-----S" on the monument in black marker. Nieves in Puerto Rican.
Brooklyn politicians Assemblyman Charles Barron and City Council Member Inez Barron held a rally earlier this month denouncing the graffiti and calling for an arrest.
"We're not going to allow this to be marginalized or trivialized, pushed to the side and forgotten about," said Inez. "Our people demand respect, and we are going to see that our ancestors get the respect and attention that they are entitled to."