Black inventor proves perseverance trumps adversity
Toussaint Carter | 11/22/2018, midnight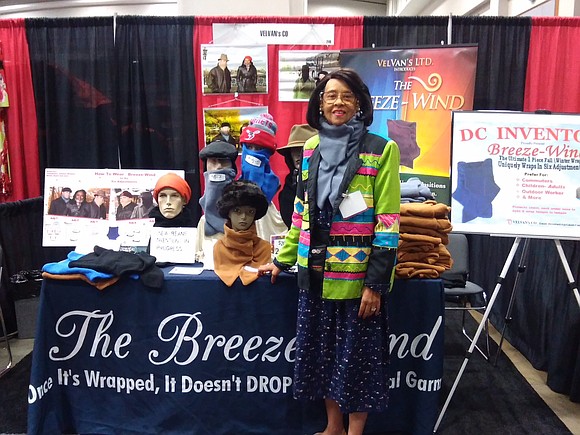 Debrick visited the Patent Library in Alexandria, Va., where she learned how to write her patent arguments. She wrote them for a year and half, but the arguments were rejected. After hiring a patent lawyer in 2010 to argue on her behalf, Debrick she received her patent in 2012.
After receiving her patent, Debrick audition for the show "Shark Tank" in 2013, where she was rejected once again. This rejection prompted Debrick to see if there were any improvements she could make to her product. She determined that Breeze-Wind could be improved. She bought a sewing machine and made the improvements herself.
After she revamped the Breeze-Wind scarf, Debrick attended a free Google web seminar where she set up her new website. She hired a photographer and friends to model Breeze-Wind in its six adjustments. In September 2015, Debrick launched her new website, www.breeze-wind.com. In November 2016, after contacting 72 companies Debrick found a company in China that agreed to her pricing and placed an order.
Debrick now is working on increasing traffic to her website, and selling at the local holiday events proved to be successful. Debrick's charity work extends to the street newspapers for the homeless. She has provided 55 Breeze-Wind scarfs to street newspaper distributor to keep them warm. She has also made donations to the Mary House organization that provides housing for homeless adults.
For more information on Debrick and her Breeze-Wind product, please visit www.breeze-wind.com.