Cuomo fends off Amazon criticism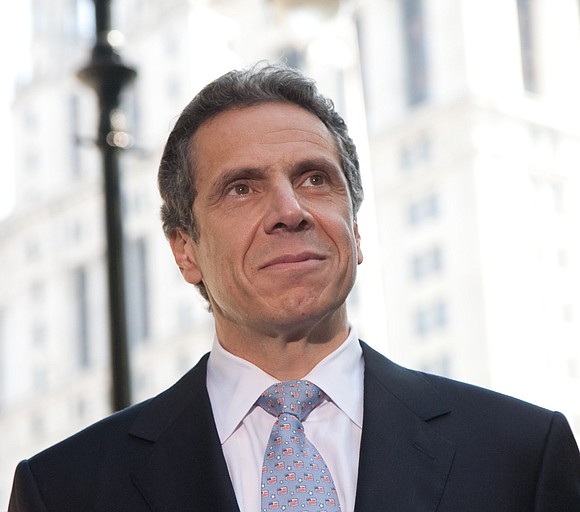 New York State Gov. Andrew Cuomo found himself on the defensive after announcing Amazon's arrival to Long Island City.
Facing a flurry of critics after his news conference with New York City Mayor Bill de Blasio announcing the arrival of Jeff Bezos and company, the governor fought back calling some of the comments on the deal "baseless."
While elected officials have called Cuomo out for the deal, the governor focused on criticism from other media outlets and filed them under fear of a fellow media competitor.
"This transaction is a lightning rod for the political rhetoric on both extremes. The extreme conservatives and the socialists both now vehemently oppose 'incentives' for Amazon, which is one of the most profitable companies in the country," wrote Cuomo. "Compounding the situation, Jeff Bezos owns The Washington Post and Amazon and is a competitor to many interests currently involved in the discussion."
In a statement Tuesday, Cuomo said that The New York Times editorial stating that Amazon would have come to New York anyway because of the city's status is misguided.
"To say that Amazon would have come to New York in any event is to bely the essence of their one-year competition whereby hundreds of cities and states competed with incentive packages," said Cuomo in a statement. "To disregard economics would also be in violation of Amazon's fiduciary duty."
Cuomo said that Amazon could have also set up shop in New Jersey and still attracted New York's job pool if they wanted.
Last Tuesday, Cuomo and de Blasio announced that New York City would be home to one of Amazon's new headquarters along with Northern Virginia. The construction of Amazon's new headquarters will allegedly create 1,300 direct construction jobs annually through 2033. As part of the deal, Amazon will allegedly fill at least 25,000 new jobs by 2029 and up to 40,000 jobs by 2034.
But another part of that deal includes Amazon taking up space in Long Island City with 500,000 square feet at One Court Square while construction on 4 million square feet of commercial space on Long Island City's waterfront takes place over the next decade. As a result of the deal, a real estate boon has taken over a neighborhood that's seen a rise in luxury housing and the rent to match.
POLITICO reported that two sites that will host Amazon's future offices were originally intended for 1,500 units of affordable housing. Much of that affordable housing is now off the table.
Plaxall owns the land around the area and was about to ask the city for permission to build almost 5,000 new homes with 1,250 set aside for low and middle-income housing. The majority of that site now belongs to Amazon.
The Department of Education confirmed to the New York Daily News that the Office of Pupil Transportation and other public educations outlets will be pushed out of their 44-36 Vernon Blvd. headquarters in Long Island City to make room for Amazon. All DOE staffers have to be out of the building by 2022.