Daa'iya El-Sanusi, host of WHCR Radio, dies at 63
Ron Scott | 11/22/2018, midnight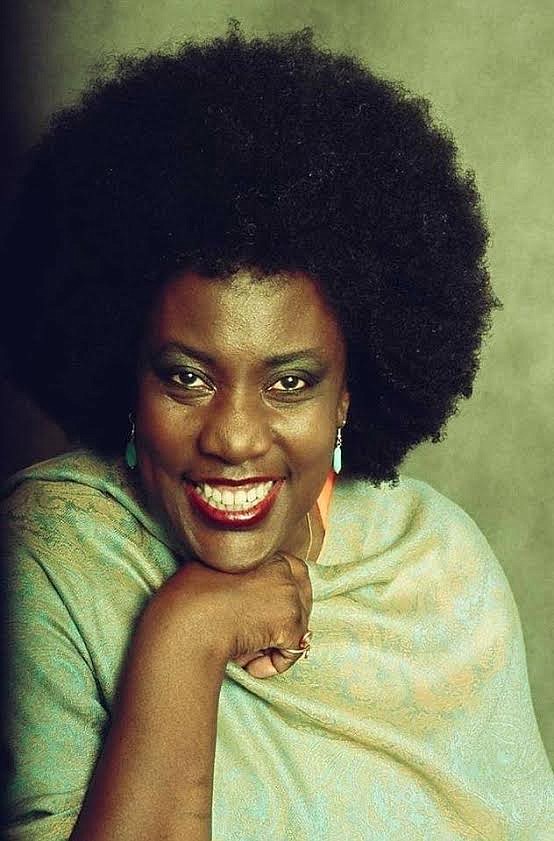 Daa'iya El-Sanusi, who hosted one of the most important live radio shows in Harlem that streamed around the world, died Nov. 11 in New York. She was 63.
She died at home of cancer, which she had been battling for some time, as confirmed by her son, Khalif Lomax.
One of the joys of Saturday morning was waking up to the beautiful smoky voice of El-Sanusi on her show, "First Light/Gardens of Tranquility and Contemplation," from 6 a.m. to 11 a.m. She hosted the show for the past 15 years. She was affectionately known as the "woosah" lady on WHCR.
She carried on the grand tradition of radio pioneer Alma John, whose morning conversations were a must, and Stella Mars, who took music and conversation to another level.
"Daa'iya was a real and true warrior queen and still is on another very high spiritual plane at the moment," said Lamon Fenner, WHCR host of "Lamon's Jazz Break at 8" (8 p.m. to 10 p.m.). "Continue to pay close attention. She really ain't gone. She still lives."
She was the community organizer whose show was the catalyst that welcomed all from the Black Diaspora. Blues and jazz musicians, film actors, directors, playwrights, dancers, choreographers and promoters were all invited to sit at her table of talk and music.
There were times when this writer was an invited guest with at least eight other guests, all having an opportunity to speak and network. It was like being at a Thanksgiving dinner, where everyone was cool and contributed something important to the conversation, usually pitching an upcoming project. Many friendships and networking opportunities were developed through El-Sanusi's radio show.
"Daa'iya was a wonderful person full of love and commitment," said Cliff Fraser, president on the International Communications Association. "She always looked for the positive things that happened and our accomplishments as a people. Her program celebrated us as a people and she will be greatly missed. We love you, Daa'iya, forever."
El-Sanusi's shows weren't just about meditation and jazz. She brought years of journalistic experience with her to WHCR. She was a researcher and co-host on "Afrikaleidoscope" on WBAI, hosted by the late Elombe Braith.
"She researched background information on countries and guests from the motherland," said Cinque Brathwaite, son of the late Elombe Braith. "Her research skills were impeccable, and she brought a calming spirit to often troubling information." 
She also worked with Imhotep Gary Byrd on WLIB and WBLS.
El-Sanusi was born Jacqueline Thompson April 25, 1955. She was a native New Yorker raised in Harlem. As a child she loved to draw and paint. When it came time to attend college she attended Pratt and FIT in pursuit of her passions—art, fashion, radio and clothing design. 
Her uniqueness was being a caring, sincere host, who loved her audience as much as her guests. Her smile radiated like the sun shining on us, and those within earshot were drawn to her mellow voice like bees drawn to honey. At her table, we were all family inspired by her natural being.