Talking SCHOP! Last minute gobblers
KYSHA HARRIS Food Editor, @SCHOPgirl | 11/22/2018, midnight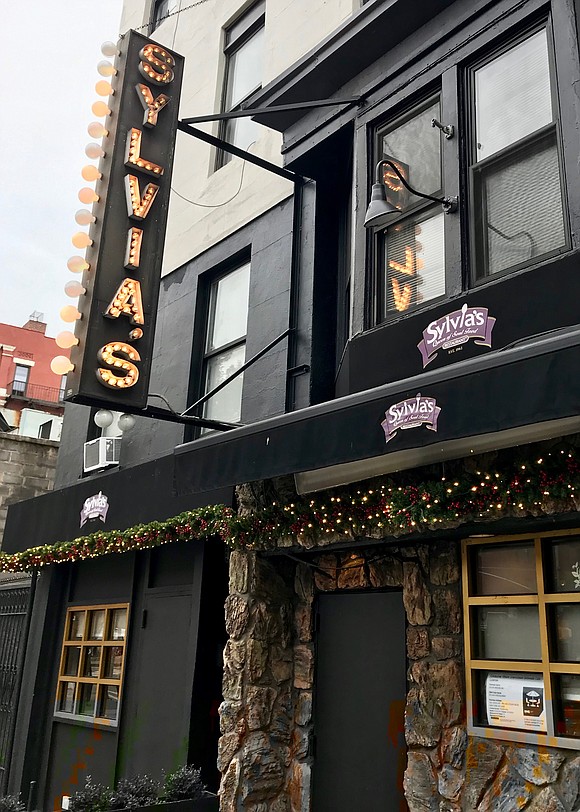 A very happy Thanksgiving to all of my readers today. I am thankful for you, your comments and emails and the opportunity to write about what I love on a weekly basis. Cheers!
So, we have taken care of all the early bird readers with our annual turkey recipe two weeks ago and the leftovers-lovers last week. Who is left? The ones who just want to show up, eat and leave. Got it! Harlem has you covered!
Let us start with the Queen of Soul Food, Sylvia's. I do not need to wax on about her chicken, ribs, chops or sides. Y'all know they will not let you leave without a full stomach. 'Nuff said!
Settepani (196 Lenox Ave., 917-492-4806) presents the Italian-American Thanksgiving. Starting at 4 p.m., they will begin serving a $45 per person prix fixe menu featuring main dishes of carved roasted turkey, Cornish hen, baked ziti, lasagna Bolognese or vegan seitan Marsala. Sides are southern sage cornbread dressing, candied sweet potato casserole, braised collard greens and Brussels sprout with dried cherries. Save room for dessert with southern pecan pie, peach cobbler, banana pudding, cheesecake and good old apple pie!
Red Rooster Harlem is of course back at it for $55 per person. After your cornbread and pumpkin butter amuse-bouche, get into the sweet potato soup or mixtape salad as your appetizer. Then choose from four entrees in the categories of turkey, salmon, short ribs (with something called "lobster & biscuits"—Yes!) or the chicken fried eggplant vegetarian dish with Hoppin' John, okra stew and ginger black pepper sauce, which sounds amazing! A sweet ending of sweet potato pie or apple quince tart or just go ham on the dessert buffet.
We hear Maison Harlem (341 St. Nicholas Ave., 212-222-9224) has a Thanksgiving prix fixe special, $45 per person. It begins with either pumpkin truffle soup or spinach salad with cranberries, roasted pecans and goat cheese. For the entrée, there is a full turkey dinner with veal and chestnut stuffing, Yukon gold mashed potatoes, string beans, black truffle gravy and homemade cranberry sauce and pumpkin pie for dessert.
In East Harlem, we hear Amor Cubano (2018 Third Ave., 212-996-1220) is having a Cuban Thanksgiving. Give them a call to see what is on the menu. I am sure it will be filled with sabor!
Wherever you find yourself today, whoever's table you bless with your presence or food you eat, take a minute or two to give thanks for all those around you and those who cannot be with you. Time is short, savor the moments together.
Happy Thanksgiving and thanks for reading!
Kysha Harris is a food writer and editor, culinary producer, consultant and owner of SCHOP!, a personalized food service in NYC for more than 15 years. Follow her on Twitter and Instagram, @SCHOPgirl, on Facebook, /SCHOPnyc, and her blog, www.talkingSCHOP.wordpress.com. Questions? Comments? Requests? Feedback?  Invitations!  Email AmNewsFOOD at AmNewsFOOD@SCHOPnyc.com. Follow us on Instagram, Twitter and Facebook @NYAmNewsFOOD and tag us with #SoAmNewsFOOD with your food finds!