Apollo, Ballet Hispánico present 'CARMEN.maquia'
Lapacazo Sandoval and Art Shrian | 11/29/2018, 3:54 p.m. | Updated on 11/29/2018, 3:54 p.m.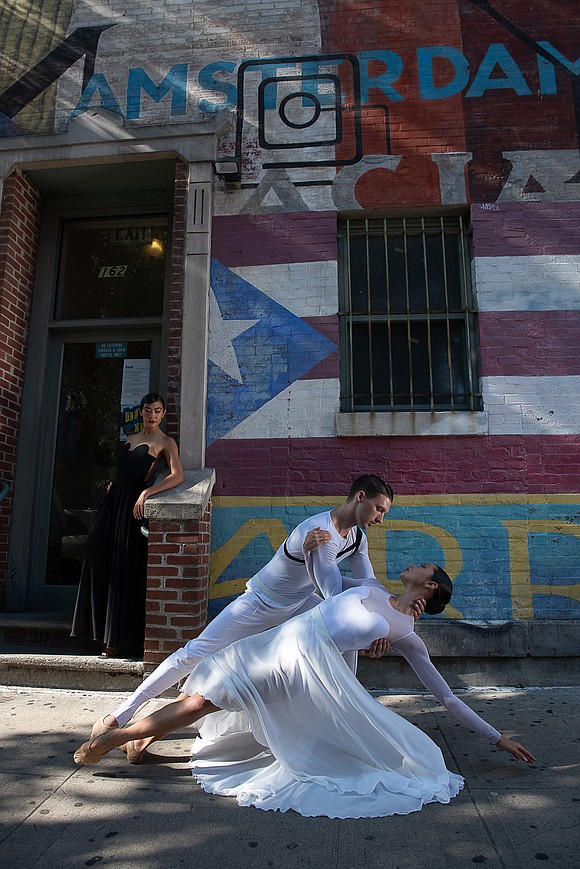 It's official, the 2018 holiday season is upon us. Christmas Day is 26 days away and 2019 is just around the corner. It's time to dance. Time to celebrate being alive. And the world famous Apollo Theater is making celebrating and spreading the joy of dance easy. They teamed up with Ballet Hispánico, the nation's premier Latino dance organization, again, to present "CARMEN.maquia," by Gustavo Ramírez Sansano, Friday and Saturday, Dec. 7, and Dec. 8, 2018, at 8 p.m.
This performance is a special treat as the Picasso-inspired, contemporary choreography—taken from Georges Bizet's beloved classic—is fused with contemporary dance with nods to the Spanish paso doble and flamenco. Originally created for the Luna Negra Dance Theater of Chicago, "CARMEN.maquia" premiered in New York at the Apollo in 2014, the first full-length narrative dance work in Ballet Hispánico's nearly 50-year history.
Brian Schaefer in The New York Times said about the 2012 performance, "In 2012, the Spanish choreographer Gustavo Ramírez Sansano gave Bizet's 'Carmen' a dramatic and stylish contemporary dance makeover… Forget that flaming red dress—this version of the Gypsy seducer's tragic tale takes place in a bleak, modernist black-and-white world, where contemporary ballet flirts with flamenco and paso doble."
The creative collaboration has touched a chord in all of the parties involved. "We are thrilled to return to the Apollo Theater with Gustavo Ramírez Sansano's "CARMEN.maquia," said Ballet Hispánico artistic director and CEO, Eduardo Vilaro. "We are committed to making dance accessible to all audiences with multicultural marketing efforts and low-cost ticket prices. We are happy to partner with the Apollo, once again, to make this goal come to fruition,"
"We are thrilled to continue our collaboration with Ballet Hispánico," said Kamilah Forbes, the Apollo's executive producer. "We feel their voice and presence is vital to this city's cultural landscape. They embody the epitome of artistic excellence."
"We are honored to sponsor Ballet Hispánico and value working with organizations who share the same mission in bringing communities together while celebrating the richness of our history and culture," said Rafael Toro, director of Public Relations for Goya Foods.
Choreography by Sansano has music from various works by Bizet, performed by the Slovak Philharmonic, Praha Philharmonic, New Zealand Symphony and National Symphony orchestras, and by the Arte Ensemble. "Carmen Fantasy," by Pablo de Sarasate, is performed by the Apollo Symphony Orchestra. The set design and construction is by Luis Crespo. Costume design is by David Delfín. Costume construction is by Travis Halsey and Diana Ruettiger. The lighting design is by Joshua Preston.
Tickets begin at $10 and are available online at www.apollotheater.org/event/ballet-hispanico2018, by phone at 800-745-3000 or in person at the Apollo Theater Box Office at 253 W. 125th St., New York, N.Y.. For more information,
visit www.ballethispanico.org.