First African-American elected sheriff sworn in the Bergen County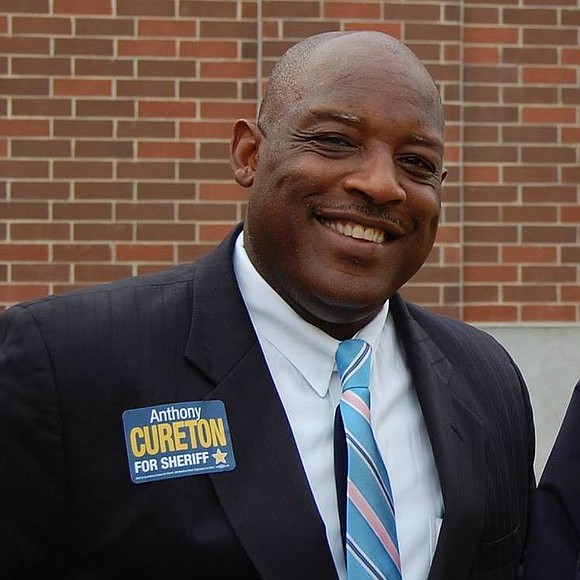 Anthony Cureton makes history as the first African-American elected sheriff in Bergen County. Cureton was sworn in last Tuesday during a ceremony in Hackensack by State Attorney General Gurbir Grewal.
Winning in a landslide, Cureton beat Republican and Hasbrouck Heights Mayor Jack DeLorenzo. "I knew what I had to do, as far as being a foot soldier, getting on the ground and doing what I had to do," Cureton said when he won. "I've dealt with people in many different forums."
Before winning, Cureton was president of Bergen County's NAACP. He stepped down from the role because of the civil rights organization's policy prohibiting elected officials from serving as chapter leaders.
Cureton's win has been called a form of poetic justice in Bergen County. He ran for sheriff after former sheriff Michael Saudino resigned when a recording surfaced of him making racist and homophobic comments in September. Cureton served in law enforcement for 25 years and has been retired for four years.
In one tape Saudino said legalizing marijuana in New Jersey would "let the Blacks come in, do whatever the [expletive] they want, do this do that, don't worry about it. You know, we'll tie the hands of cops." Saudino made the comments after Democratic Gov. Phil Murphy took office this year. There were also complaints about the diversity of officers in the sheriff's office.
"To me it's a good indicator of change where the voters of Bergen County have spoken that regardless of color they can look at the credential of the man and allow that to be the decision-making when it came time to the election," Cureton said during a recent podcast interview.