Painful loss to the Eagles further dampens Giants season
Jaime C. Harris | 11/29/2018, 3:26 p.m. | Updated on 11/29/2018, 3:26 p.m.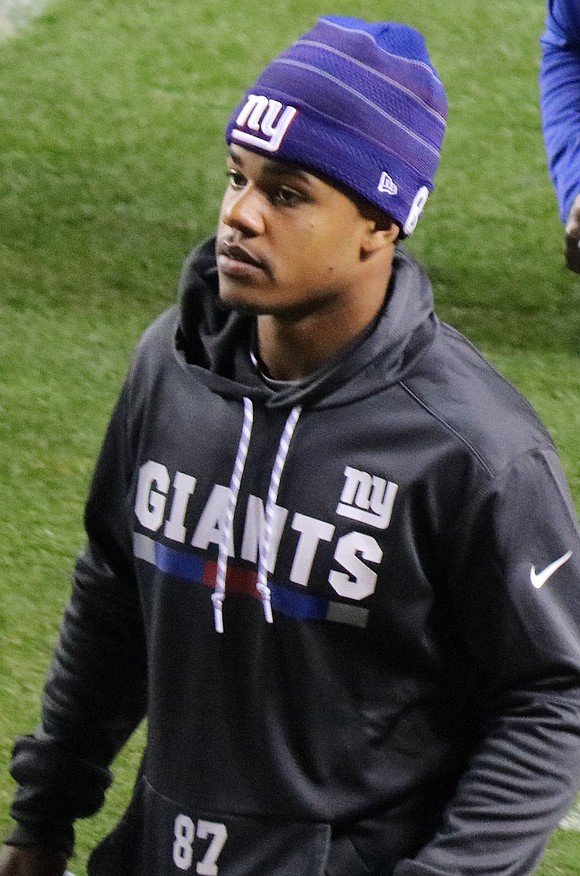 The Giants' agonizing 25-22 loss to the Philadelphia Eagles on the road this Sunday is on Pat Shurmur and Eli Manning. Point, period! The coach and quarterback made egregious errors in their play calling and decision making, respectively, that for all intents and purposes ended the Giants' season. Although the defense fell short in stopping the Eagles from engineering a drive that led to a game-winning field goal, it is Shurmur and Manning who are accountable for the Giants failing to come away with a victory.
Going into Sunday they were only 3-7 but still very much alive for a shot at the NFC East division title. The Dallas Cowboys and Washington were both 6-5 and the Eagles 4-6. A win would have been the Giants' third straight and had them breathing down the necks of their division rivals with five more games to play.
Yet Shumur and Manning gave away the fans' hope: Shurmur by indefensibly rendering running back Saquon Barkley non-existent in the second half, limiting him to only five touches after the spectacular rookie rushed for 94 yards in addition to catching six passes for 37 receiving yards in the first two quarters and Manning by throwing a costly interception as the second quarter was ending with his team well in field goal range.
The Giants were up 19-11 when the 15-year veteran made a mistake one would expect from a far less experienced QB, forcing the ball to wide receiver Odell Beckham Jr., who was blanketed by Eagle defenders. The turnover palpably swung momentum and the Giants scored only three more points for the remainder of the afternoon.
"Who felt the game turning? I didn't," said a defiant Shurmur, ostensibly disconnected from the reality of the situation. "We're up by eight going into halftime, we're going to come out and play another half of football. But you guys know I'm nuts, so it doesn't matter. I didn't feel the game turning."
"We were in a game against the Philadelphia Eagles at halftime, right?" he continued, hell bent on rationalizing obvious strategical mistakes. "What was the score? 19-11. And you come out, you keep swinging, you keep fighting and do what you can to score more points and keep them from scoring points. Done!"
But the Giants didn't, in large part because of their head coach, and they were indeed done when Eagles kicker Jake Elliot converted on a 43-yard field goal with 22 seconds left in the game. Beckham's postgame criticism of the Giants' offensive game plan exemplified the frustration felt by so many invested in the team.
"Coming in, knowing that they struggled in the secondary, personally I would have loved to attack them. But it wasn't in our game plan," Beckham said. "They came out and made their adjustments and they just made better adjustments than we did. They ran better plays. They made the plays."
The first part of his statement is controvertible as Shurmur has disputed Beckham's