Police kill the wrong Black man again
Herb Boyd | 11/29/2018, 11 a.m.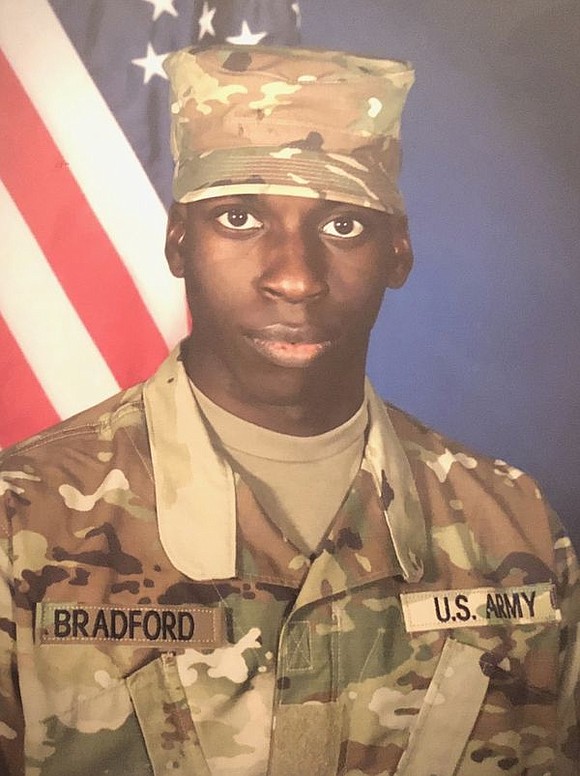 "Friendly fire," and "We shot and killed the wrong man," are recent responses from police officials in the shootings of innocent Black men that are heard time and time again, and they are as tired as they are iniquitous.
Within hours of the funeral services for Jemel Roberson, 26, Saturday, in a Chicago suburb, Emantic Fitzgerald Bradford Jr., a 21-year-old Black man, was shot and killed inside the Riverchase Galleria mall near Birmingham, Ala. The police in Midlothian, Ill., where Roberson, a security guard, was killed, said he was a victim of "friendly fire."
In the first reports on the shooting at the mall in Hoover, Ala., Bradford was cited as the shooter, but now the police are retracting the story and saying they might have shot the wrong man, and the real shooter, who wounded two, including a young girl, is still at large.
Both incidents have brought in their wake hundreds of protesters concerned about police violence, and then a rush by the police to extricate themselves from possible errors or wrongdoings.
The police said that Bradford, who had received a general discharge from the Army and was licensed to carry the gun in his possession, "likely didn't fire the rounds" that wounded the others in the mall, said the Hoover police. And although he might have been involved in an altercation that triggered the shooting, some witnesses say he was trying to quell the disturbance.
In the shooting of Roberson, video accounts clearly show that he had apprehended and was holding the shooter down at the Blue Room Lounge where the incident occurred. The officer who shot Roberson remains unidentified and on administrative leave.
Meanwhile in Alabama, attorney Benjamin Crump, acclaimed for representing the families of the slain Trayvon Martin, Michael Brown and Tamir Rice, has been retained by Bradford's family. Crump said of the police account that they were "jumping to conclusions" merely because he was a Black man with a gun.
"He was trying to be somebody who helped save people, yet he was killed," the civil rights attorney added.
Roberson and Bradford can be counted among the more than 850 people shot and killed by the police in the U.S. this year, according to a Washington Post database. Moreover, the report fuels the latest accusations of systemic racism in U.S. law enforcement.
"Our family is completely shocked, heartbroken and devastated by the tragic death our beloved E.J," a statement from the family said, noting that E.J. was what they called Bradford. "E.J. was a devoted son and brother, who dedicated his life to serving his country and doing the right thing."