Scamazon: Thanksgiving and Cyber Monday bring more activist action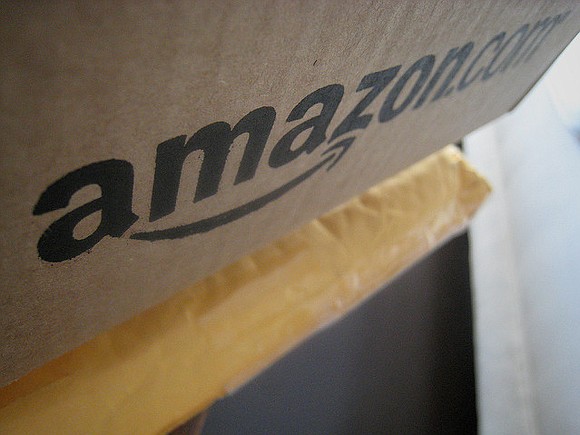 Monday, anti-Amazon activists kept up the pressure on the corporate giant and elected officials.
Members of multiple pro-labor and pro-housing community groups linked up for a day of action against Amazon for what they call the #HQ2Scam. The demonstration against Amazon's upcoming new headquarters in Long Island City included a protest at its Midtown Manhattan bookstore and an evening rally at Court Square Park in Queens.
Deborah Axt, co-director of Make the Road New York, said she's pushing back against the corporate giant on a day when the company makes a lot of money to make a point.
"On Cyber Monday, a day that is typically devoted to frantic gift buying as retailers ramp up for the holiday season, we are saying no to Amazon," said Axt. "Amazon has killed off local retailers, small businesses and decent jobs across the country. This year, they are working to deposit a corporate hub in the heart of Long Island City, in the most diverse county in the world. Today, we saw the beginnings of a rising movement to say we will protect our working families and immigrants, not corrupt billionaires."
Two weeks ago, New York State Gov. Cuomo and New York City Mayor Bill de Blasio announced that Amazon would set up shop in Long Island City as its new headquarters. The corporate giant will temporarily occupy 500,000 square feet at One Court Square while constructing a 4 million square foot commercial space on Long Island City's waterfront.
Amazon's headquarters will allegedly create 1,300 direct construction jobs annually through 2033 and provide at least 25,000 new jobs by 2029 and up to 40,000 jobs by 2034. According to parties involved, the average salary for those jobs will be more than $150,000.
However, critics point to the drastic gentrification that will take place with Amazon's presence and the amount of tax breaks Amazon and its CEO Jeff Bezos will receive.
"Today we sent a clear message to Cuomo De Blasio, and their emperor Jeff Bezos: Amazon is not welcome in New York City," said New York Communities for Change Executive Director Jonathan Westin in a statement. "Our city is currently going through its worse housing and homelessness crisis, which we all know Amazon will only exacerbate.  Tenants in Queens are already feeling the Amazon effect through increased harassment, and the prices for condos skyrocketed. Cuomo and De Blasio might have rolled the red carpet for Amazon without any democratic process, but New Yorkers fought tooth and nail to keep Wal-Mart away and we will fight tooth and nail again to keep Amazon away."
According to Cuomo, New York State will benefit from the deal with more than $14 billion in tax revenue, and the city will get $13.5 billion in tax revenue. For its troubles, Amazon will get $1.5 billion in tax breaks and grants from New York. When speaking with Brian Lehrer recently, Cuomo said they were still working out the particulars of the deal.
"Amazon coming to New York is an unparalleled economic boom for the economy," said Cuomo. "It diversifies the economy, it provides high paying jobs, a diversity of jobs. But you also need to make sure the impact of the development helps and doesn't hurt the local community. And to the extent the 'pieces' of the agreement that address the needs of the local community are in place."