Scamazon: Thanksgiving and Cyber Monday bring more activist action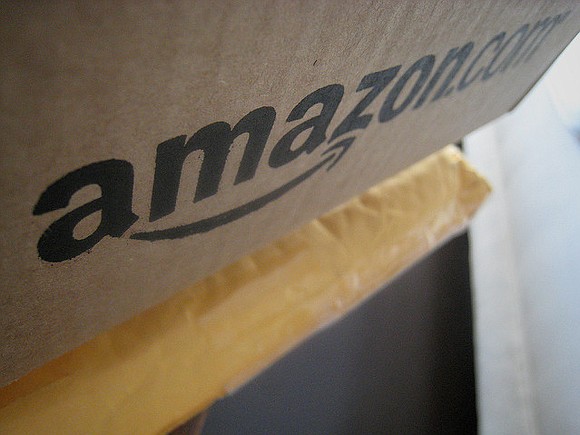 Don't tell that to Nathylin Flowers Adesegun, a VOCAL-NY leader. The activist fears that New York will suffer the same fate Seattle did because of Amazon.
"We saw what happened in Seattle—gentrification, low-wage jobs and a homelessness crisis that continues to grow," said Adesegun in a statement. "Things are already bad for low-income New Yorkers, and a new Amazon HQ in Queens will only make things worse. It's shameful that Governor Cuomo and Mayor de Blasio cut a backroom deal that gives a $3 billion tax break to the richest man in the world, all while saying there's no money for housing to help me and the 89,000 other people who are homeless across New York."
Whereas The Wall Street Journal reported that people are buying up condos in Long Island City via text message sight unseen after the Amazon news, real estate website The Real Deal reported that the housing market in Seattle has cooled since the announcement of Amazon's new headquarters.
Two sites originally intended for 1,500 units of affordable housing will now host Amazon's future offices. Plaxall, the company that owns the land around the area, was about to ask the city for permission to build almost 5,000 new homes with 1,250 set aside for low- and middle-income housing. The Office of Pupil Transportation and other public educations outlets will also be pushed out of the 44-36 Vernon Blvd. building to make room for Amazon.
Despite all of that, one labor leader has hope. Héctor Figueroa, president of 32BJ SEIU, said that New Yorkers have a chance to show Amazon how a pro-labor, pro-union city operates.
"Amazon is coming to the most progressive, diverse, union-friendly city and state in the country—a fact that should put to sleep the theory that says we need to kill unions and weaken regulations to attract businesses," said Figueroa, "As New Yorkers we should be proud that HQ2, and the thousands of good union jobs that will build, maintain and secure this complex, are coming to Long Island City because of the talent of our workforce, the vibrancy of our communities and the strength of our public institutions."
Figueroa continued, "There's still a lot of input that the new development will need from the city and our community to make sure Amazon serves as a positive force to strengthen our transit system, fund our public schools and help all city residents thrive. But let's not forget, New Yorkers are the No. 1 reason HQ2 will be built in Queens. Now let's show them how we do business here."