UAW criticizes GM for layoffs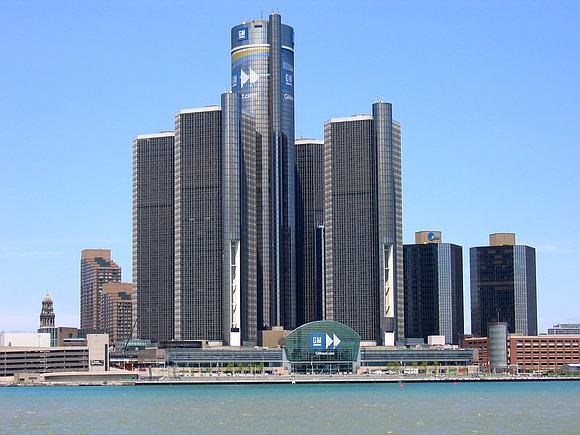 President Donald Trump said those jobs were coming back. General Motors just let its workers know that they aren't.
This week, the motor vehicle manufacturer announced its plans to lay off 15 percent of its salaried workforce (up to 14,000 employees) and close five plants in the United States and Canada. GM will stop production at the Lordstown, Ohio, and Hamtramck, Mich., assembly plants. The decision also affects employment at GM locations in Baltimore and Michigan's Brownstown and Warren transmission plants.
"General Motors will accelerate its transformation for the future, building on the comprehensive strategy it laid out in 2015 to strengthen its core business, capitalize on the future of personal mobility and drive significant cost efficiencies," read GM's statement. "Today, GM is continuing to take proactive steps to improve overall business performance, including the reorganization of its global product development staffs, the realignment of its manufacturing capacity and a reduction of salaried workforce. These actions are expected to increase annual adjusted automotive free cash flow by $6 billion by year-end 2020 on a run-rate basis."
In an example of "what's good for investors isn't good for workers," GM's stock increased after the announcement of layoffs and factory closings.
"This callous decision by GM to reduce or cease operations in American plants, while opening or increasing production in Mexico and China plants for sales to American consumers, is, in its implementation, profoundly damaging to our American workforce," said Terry Dittes, UAW vice president, director of GM Department, in a statement. "GM's production decisions, in light of employee concessions during the economic downturn and a taxpayer bailout from bankruptcy, puts profits before the working families of this country whose personal sacrifices stood with GM during those dark days. These decisions are a slap in the face to the memory and recall of that historical American made bailout."
Ohio Congressman Tim Ryan said that he's "pissed off about the whole thing" and claimed that GM has a "blatant disregard for workers in the country." White House officials have promised to keep pressure on GM to keep the jobs and factories open.
GM officials claim that their decisions are because of the decrease in popularity of the sedan in favor of SUVs among consumers. Company officials also said that GM lost $1 billion because of tariffs Trump implemented on foreign goods. GM's actions would be the biggest restructuring for the carmaker since its bankruptcy a decade ago when they were bailed out by the government.
"The actions we are taking today continue our transformation to be highly agile, resilient and profitable, while giving us the flexibility to invest in the future," said GM Chairman and CEO Mary Barra in a statement. "We recognize the need to stay in front of changing market conditions and customer preferences to position our company for long-term success."
GM still has to set aside $2 billion to pay for the layoffs and buyouts, but according to UAW President Gary Jones, workers would rather have their jobs.
"We must step away from the anti-worker thinking of seeking simply the lowest labor cost on the planet," said Jones in a statement. "The practice of circumventing American labor in favor of moving production to nations that tolerate wages less than half of what our American brothers and sisters make must stop. More importantly, we must understand that these companies, including GM, are no longer in trouble. They are recording annual profits in the tens of billions."