URBAN AGENDA: Amazon Should Support Tech Talent in NYC's High Schools
David R. Jones, Esq., President and CEO of the Community Service Society of New York | 11/29/2018, midnight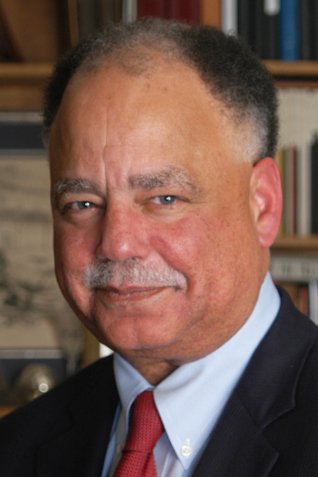 New York City bent over backwards to successfully attract an Amazon headquarters to Long Island City which establishes the Big Apple as a major technology hub. As we celebrate the promise of corporate investment, a rising housing market and high-paying jobs, everyone involved must not lose sight of the true bottom line.
New York City's economy needs greater opportunity, not just more jobs. Amazon must create a pathway for New York City junior high school, high school and community college students to participate in the digital economy. There exists a wonderful opportunity for Amazon to engage New York City students (particularly the prospective first-generation college-bound) in the form of summer internships and innovative, progressive work experiences that get young people excited about technology careers – and, most importantly, gives them hope that good paying tech careers are indeed attainable.
Developing local talent makes sense because finding skilled talent is the biggest challenge for Amazon. That's why the company said it selected New York City in the first place. There is a shortage of workers qualified for jobs titles like software coder, network engineer, database administrator and cloud architect. So, what's the point of New York government's awarding massive tax breaks at an enormous cost to taxpayers if local city kids are systematically barred from aspiring to these coveted high-paying jobs?
What has gone unsaid so far by elected leaders is Amazon's need to address, head on in New York City, the conundrum of the technology industry: the workforce does not look like the rest of America. Nationwide, the industry is 75 percent male, 70 percent white and 20 percent Asian, according to major technology company reports of their racial and gender breakdown. Clearly, the industry has no solutions to its diversity problem when there is such a dearth of jobs held by blacks, Hispanics and members of other underserved communities.
Expanding opportunity is a responsibility that must be top of mind for everyone involved. It involves the rethinking of kindergarten through high school. It involves computer science camps and field trips and work experience. There was no mention of this reimagining career training in the celebratory statement and public comments by Mayor de Blasio, Governor Cuomo and Amazon. All the happy talk focused on the economic boost that comes with 25,000 jobs landing in Long Island City and the region over the next 12 years. Since my days as Executive Director of the Youth Bureau in the Koch administration, public officials have simply not paid enough attention to linking public investment, young people and real careers.
There are efforts underway to find, develop and train talented individuals for the tech world. For instance, Amazon announced earlier this month a program to offer free online lessons for kindergarten through 8th grade students; summer camps to help kids discover computer science; and funding of Introductory and Advanced Placement (AP) computer science classes in 2,000 high schools in low-income communities across the country. The company also pledged the award of $10,000 annual college scholarships and paid summer internships to college students from underrepresented communities.