COMMENTARY: Kavanaugh Scraped from Bottom of Barrel
By Askia Muhammad, The Washington Informer | 10/3/2018, 10:39 a.m.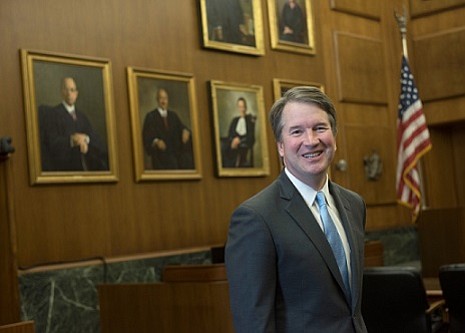 Now his accuser, on the other hand, has also had her life upended by this. It's a secret she's mostly covered up for decades. At first, I wondered why her father would not have gone and gotten all busy in Kavanaugh's father's face. Isn't that how they handle things like that in suburbia?
Then I realized that at age 15, unless the worst had happened, Christine Blasey Ford would not have told her father because she should never have been at a party where alcohol was served in the first place. She would have been blamed by her family. So she kept it a secret, just as so-o-o many girls do, even today.
I was taught a very long time ago: The guilty fare better in a court of justice if they plead guilty and beg for the mercy of the court, then if they are adjudged guilty after claiming their innocence. Are the American people a just people? Could they forgive an attempted rapist?
So, regardless of whether he is confirmed or not confirmed, unless Judge Kavanaugh now offers the requisite number of mea culpas; and promises to go forward; pledging to sin no more and be the best person he can be from now on; unless Kavanaugh seeks atonement; his biography — like that of Justice "Long Dong Silver" before him — will be forever stained with sleazy sex accusations.