Cuomo finally raises the age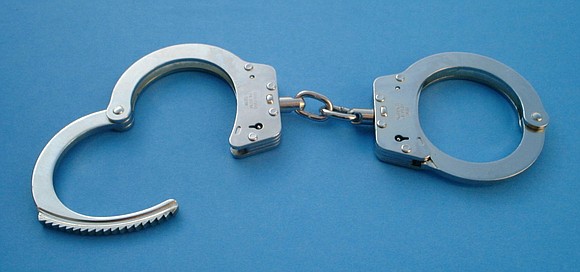 It took some years, but activists have pushed the governor to raise the age. But is it enough?
This week, New York State Gov. Andrew Cuomo announced that the Raise the Age law went into effect. The legislation removes 16 year olds who have committed a crime from the adult criminal justice system and places them in age-appropriate facilities. Those held on Rikers Island were transferred to juvenile detention centers in the five boroughs.
Cuomo called the new legislation the end of an era of unfair practices against the state's youth offenders.
"By raising the age of criminal responsibility, New York is putting an end to an injustice that falls disproportionately on people of color and once again proving that we are the progressive beacon for the nation," said Cuomo in a statement. "In New York, we will never stop fighting for a more equal and more just society for all."
New York State Assembly Speaker Carl Heastie said he made Raise the Age and criminal justice reform a top priority, and this week's news pushes his agenda along.
"Evidence shows that 16 and 17 year olds should not be treated the same as adults—in the courts or in our prisons," said Heastie in a statement. "Passing this legislation and removing youth from Rikers are significant steps that give young people a second chance to grow up and pursue meaningful rehabilitation for nonviolent mistakes without forfeiting their futures."
Teens were transferred from Rikers Island to the newly renovated Horizon Juvenile Detention Center. At Horizon, the teens will allegedly have better access to services such as education and counseling. New York City Mayor Bill de Blasio's administration also invested $8 million in programs such as case expediting, supervised release and intensive mentorship in the hopes of reduces recidivism.
Capital funding in the amount of $329 million was dedicated to upgrading juvenile facilities for Raise the Age. More than $100 million was devoted to the work at Crossroads and Horizon, two detention facilities run by the Administration for Children's Services.
The Raise the Age NY campaign, made up of dozens of diverse organizations around the state, released a statement celebrating the new law going into effect.
"We celebrate our shared victory to raise the age of juvenile accountability in New York State, to require parents be notified of their adolescent's arrest, to process youth in courts intended to meet their developmental needs, to house youth in settings that keep them safe and to permit more young people to move forward without the burden of adult criminal records," read Raise the Age's statement. "We are proud that our work together has transformed the juvenile justice system for thousands of youth and families throughout New York State."
Part of Raise the Age's implementation involved New York City Mayor Bill de Blasio's administration completing the overhaul of the Horizon facility, including the reconstruction of housing units, intake, administrative facilities, staff service areas and upgraded recreational areas as well as new building systems. Horizon will also offer ACS program counselors, correction officers and DOE staff. Over the next 18 months, the Department of Corrections will gradually phase out correction officers and ACS will take over administration of the facility completely.