Government-supported race discrimination suppressing Black homeownership
Hazel Trice Edney | 10/4/2018, 2:06 p.m. | Updated on 10/4/2018, 2:06 p.m.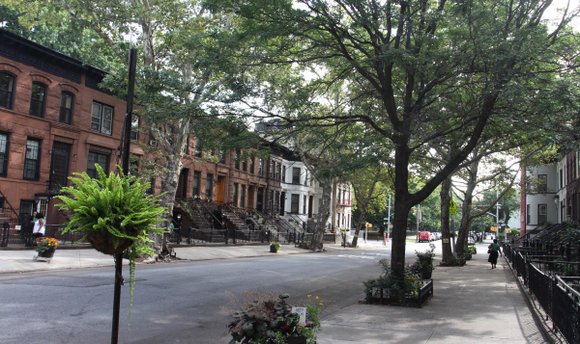 Despite the fact that the Fair Housing Act was passed by Congress more than 50 years ago, evidence now reveals that government-supported racial discrimination in home buying remains rampant across the U.S.—yet, with little legislative remedy or recourse.
That is the reason members of the National Association of Real Estate Brokers, a 71-year-old organization of Black real estate professionals, are pushing for Congress and policy influencers to take action after a NAREB-issued report and a panel of independent housing experts confirmed pervasive discrimination in homeownership.
"Trends leave us today with a Black homeownership rate of 41.6 percent—merely the same as it was just two years after the signing of the Fair Housing Act of 1968, said NAREB President Jeffrey Hicks. "Yes, there are reasons. There has been decades of federal, state and local government supported discriminatory housing and housing finance policies, disparate lending patterns, redlining and exploitation, resulting in unimaginable losses of wealth"
Hicks was giving opening remarks to an audience of hundreds of people assembled at a two-hour NAREB forum during the recent Congressional Black Caucus Foundation's Annual Legislative Conference in Washington, D.C.
"Let me be clear," Hicks continued. "We are here today assembled in this room to begin down a road to solutions identifying the key areas where policy changes can have a measurable impact and create a space for true democracy in housing, allowing all people of our nation to climb up the middle class ladder to build wealth through home ownership. NAREB believes it is possible and doable."
After Hicks' remarks, a string of policy experts—including U. S. Rep. Gregory Meeks—agreed that the matter is dire. Startling findings documented in the 2018 State of Housing in Black America report, commissioned by NAREB, undergird their sentiments.
According to the SHIBA, the gap in homeownership between Blacks and non-Hispanic whites remained at 30 percentage points between 2015 and 2016, with homeownership rates of 42 percent and 72 percent, respectively. This 30-percentage-point gap in homeownership is the highest it has been in the new millennium. Black homeownership is more than 7 percentage points below its peak, achieved in 2004, of just under 50 percent.
In the 10 cities with the largest Black populations, segregation remains extremely high, with dissimilarity rates ranging from a low of 0.60 in Detroit to a high of 0.83 in Chicago. Washington, D.C. stands at 0.70. The dissimilarity index measures the extent to which Blacks would have to move to different census tracts to achieve an even geographic distribution of households by race throughout the city. Dissimilarity indices over 0.60 are generally considered high.
Since the peak year of Black homeownership in 2004, Black gains have been eviscerated largely because of the failure of federal financial regulatory agencies to prohibit predatory loan products that were disproportionately peddled to Black consumers, as well as insensitive federal policies that provide less assistance to Black households facing foreclosure than to non-Hispanic white homeowners.
Federal housing regulators have aggressively pursued lending practices that make access to homeownership more challenging than necessary for lower- and moderate-income and Black households.