Government-supported race discrimination suppressing Black homeownership
Hazel Trice Edney | 10/4/2018, 2:06 p.m. | Updated on 10/4/2018, 2:06 p.m.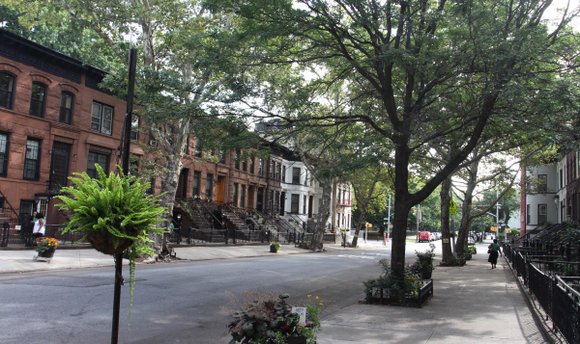 More than twice as many of Black applicants (50 percent) applied for FHA-insured loans in 2016 compared with white applicants (23 percent). Conversely, fewer Black applicants (32 percent) sought conventional financing, half the rate of non-Hispanic white applicants (64 percent) seeking conventional financing.
Congressman Meeks (D-N.Y.), a member of the House Financial Services Committee, promised that Black homeownership—viewed as a key vehicle for Black wealth—will not be continually overlooked or purposely ignored by lawmakers. If Democrats win control of the House, Meeks hinted that the continued housing crisis in the Black community will be high on the legislative agenda.
"It is still the basic and most important and probably the biggest investment that people of color will ever make in their lifetime," said Meeks, whose congressional office sponsored the Sept. 13 forum. "And those of us in Congress learned our mistakes. We're going to fix it so that this will never happen again."
The release of the SHIBA report coincided with a robust panel discussion. Experts not only expressed disdain for the status quo, but also outlined their views and policies that would remedy the racial discrimination in home buying.
Keynote speaker Richard Rothstein, senior research associate at the Economic Policy Institute, pointed out how Brown v. Board of Education, in 1954, abolished segregation in elementary and secondary school systems and gave rise to the Civil Rights Movement, with its marches and sit-ins to abolish civil rights violations in other areas of American life. He illustrated everything from buses to lunch counters to public accommodations to water fountains.
"Yet, having done all this, we've left untouched the biggest segregation of all," Rothstein said. "Today we have segregated neighborhoods all over the country, and these segregated patterns create the most serious social problems this country faces, including the achievement gaps between Black and white students, health disparities and violence visited on African-Americans by police."
This segregation has continued largely because people have accepted the myth that so-called de facto segregation is not because of government policies, Rothstein said. An example of de facto segregation would be white concentration in a particular school simply because the surrounding neighborhood is predominantly white.
"It's a myth that, unlike all the other segregations I've described, segregation in housing wasn't created by government," he said. "And we tell ourselves that residential segregation will happen by accident, unlike the other kinds of segregations I've described."
Rothstein continued, "There is no such thing as de facto segregation. What we have in this country is a government-sponsored, government-created system of residential segregation, the history about which we have entirely forgotten. Because we've forgotten this history, because we've forgotten this myth, we feel powerless to do something about it."
The audience applauded enthusiastically when Rothstein concluded that the first step must be "to disabuse ourselves of this myth" and false historic teachings. He said, "We need to do something about that first to create the beginnings of a new Civil Rights Movement in order to continue the unfinished work of the Civil Rights Movement of the 20th century. Once we've done that, we can begin to have the kinds of conversations that's necessary."