Pastor launches master class
Faith Osunde | 10/4/2018, 4:16 p.m. | Updated on 10/4/2018, 4:16 p.m.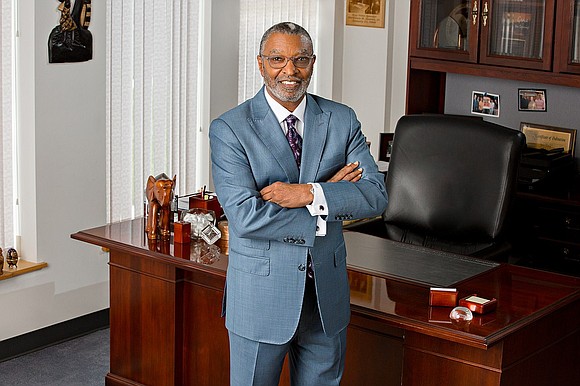 In October, Dr. DeForest B. Soaries Jr., who has served as the senior pastor of First Baptist Church of Lincoln Gardens in Somerset, N.J., will start a one-of-a-kind online master class providing expert insight on obtaining a coveted position as a paid corporate director.
"How to Become a Corporate Director" is a 15-module course designed to train future corporate members. The goal of this endeavor is to assist companies seeking to increase the diversity in their board rooms. Teaching capable executives how to position themselves for seats at the corporate boardroom table is exactly why this class is being presented.
"This has become my passion," said Soaries. "As I speak to large groups of people around the country and even in my one-on-one mentoring with individuals, I have discovered that there is a gap in knowledge about how corporate boards work and how to position oneself to become a corporate board member."
Soaries' pastoral ministry focuses on spiritual growth, educational excellence and economic empowerment. From 1999 to 2002, Soaries was the first African-American to serve as New Jersey secretary of state. He is also the former chairman of the United States Election Assistance Commission, which was established by Congress to implement the "Help America Vote Act" of 2002. In addition to being the former chairman of the USEAC, Soaries is an independent corporate board director at Independence Realty Trust, Federal Home Loan Bank of New York and Ocwen Financial Corporation
"Corporate boards are not some secret society in which only a privileged few can partake, but there are specific strategies that must be implemented if someone wants to be a corporate board member," said Soaries. "If one has the desire, backed by their own accomplishments, knowledge, skills and expertise to serve on a board, I want to help them reach that goal."
In 2005 Soaries launched the free financial freedom movement, which teaches people how to break free from debt as a first step toward financial freedom. dfree was featured in the 90-minute CNN documentary "Almighty Debt." He has also written the books "Say Yes to No Debt: 12 Steps to Financial Freedom" and "Meditations for Financial Freedom – Volumes 1&2."