URBAN AGENDA: We Must Do More to Reduce Evictions in New York City
David R. Jones, Esq., President and CEO of the Community Service Society of New York | 10/4/2018, midnight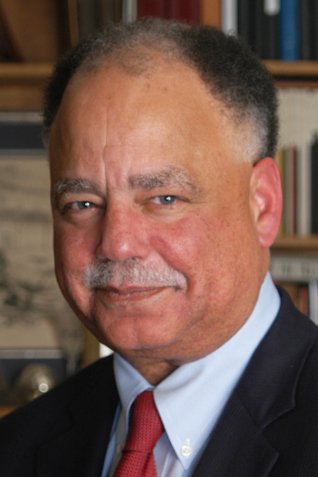 A war on poor black and Hispanic households is playing out daily in New York City's housing court, which has evolved into another tool for unscrupulous landlords to use to displace low-income tenants.
On average, at least 58 households are evicted every day, a large proportion of them people of color severely burdened by rents that consume half their incomes. They tend to live in a handful of neighborhoods at the epicenter of an eviction calamity in the Bronx, Brooklyn and Queens, according to a new Community Service Society analysis.
These evictions are driven by New York City's affordable housing crisis. Since 2005, the five boroughs have lost more than 425,000 affordable apartments that rent for less than $900 leaving working-class residents with fewer options. At the same time the number of luxury apartments renting for at least $2,700 has more than doubled, according to a recent New York City Comptroller's report.
This means money from government programs intended to help the poor – welfare, disability benefits, the earned-income tax credit – go straight into the landlord's pocket and, ironically, help fuel rising housing costs. There is no silver bullet to address this tragic confluence of market forces, unhelpful government policies and the enormous pain and misfortunes that comes with losing one's home. It's not just New York City's booming population and economy that have unleashed a lucrative rental housing market. The system has created powerful incentives for some landlords – not all landlords -- to do everything possible to kick poor tenants out of existing affordable apartments.
Again, there is no single fix to these problems. A solution requires a broad range of steps, including the creation of more rental subsidies to help the poor stay in their homes. In the end, lawmakers must act in 2019 to strengthen rent regulation, which has been steadily eroded by landlord-friendly laws adopted in Albany and by haphazard oversight. They must close the "preferential rent" loophole that allows landlords to suddenly hike up stabilized rents and repeal the vacancy bonus, which incentivizes tenant harassment, including unjust evictions.
Mayor Bill de Blasio deserves credit for committing hundreds of millions of dollars beginning last year to Right to Counsel which supplies lawyers to many low-income families facing eviction. The program must be expanded to reach a greater number of tenants. Specifically, by increasing the income eligibility to include 528,000 renter households – about 25 percent of all renters – that earn between 200 and 400 percent of the poverty line, or $79,000 annually for a family of three. Since New York City's law passed last year, San Francisco's voters have approved a measure to provide representation to all tenants facing eviction. Other cities like Newark, are rolling out similar programs.
These days, the New York City Housing Authority (NYCHA) is getting a lot of attention because of its many management problems and lack of funding that has hobbled the agency's ability to keep its hundreds of thousands of apartments in a state of good repair. To be sure, addressing decades of disinvestment in the city's public housing stock, which primarily houses low-income black and brown New Yorkers, and finding the resources to preserve this important source of affordable housing is imperative.
But we also must take steps to stem evictions. They cause enormous pain that place households deeper into poverty. Women raising children as single mothers are especially vulnerable. They not only have all the costs and burdens of childrearing, they also need bigger apartments. So, it's easy to understand how a household with children could become rent-burdened (defined by federal guidelines as a family paying more than 30 percent of gross income on rent and utilities).
The CSS study of evictions found clusters of households, mostly in the poorest sections of the Bronx and Brooklyn, that disproportionately impact severely rent-burdened black and Hispanic households who pay more than half their income toward rent.
Overall, the Bronx neighborhoods of Morris Heights, Bedford Park/Norwood, and Highbridge have the highest rates of severely rent burdened tenants in the city. In those communities, two of every five tenants pay more than half of their incomes toward rent, according to our study. We also found Brooklyn's Kensington/Borough Park, Coney Island and Brownsville along with Far Rockaway in Queens, were home to very high rates of heavily rent-burdened tenants.
Not surprisingly, homelessness disproportionately impacts black and Latino New Yorkers: 58 percent of New York City homeless shelter residents are black, 31 percent are Latino, seven percent are white, and less than one percent are Asian.
Evictions are the underbelly of New York City's housing affordability crisis, and we must make it a priority to keep as many tenants in their homes as possible.
David R. Jones, Esq., is President and CEO of the Community Service Society of New York (CSS), the leading voice on behalf of low-income New Yorkers for more than 170 years. The views expressed in this column are solely those of the writer. The Urban Agenda is available on CSS's website: www.cssny.org.