Cardi B arrested after strip club brawl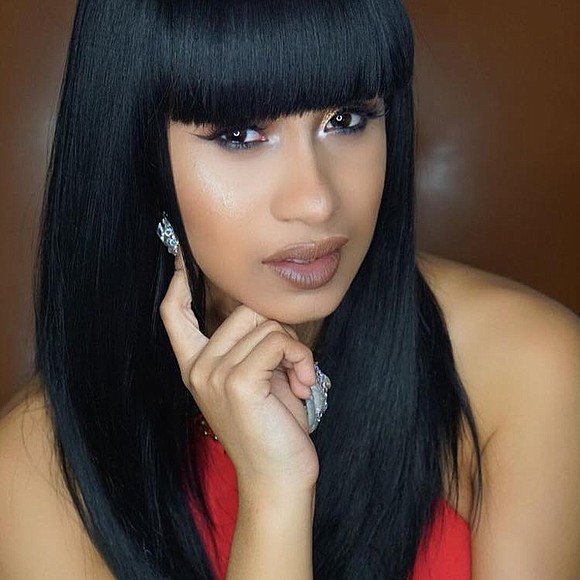 Bronx, N.Y. born raptress Cardi B surrendered to police Oct. 1, 2018, for her role in a strip club fight that took place in August 2018. According to reports, the B Careful femcee turned herself in at a Queens, N.Y., precinct around 10 a.m. She will be arraigned Oct. 29, 2018. Cardi, whose birth name is Belcalis Almanzar, was charged with assault and reckless endangerment for her role in ordering an attack on two bartenders, Jade and Baddie Gi, while hanging out at the Angels strip club. The two victims, who are sisters, claim that Cardi believed Jade had slept with her husband Offset. His group Migos performed at the club that night. The NYPD says there were 10 people involved in the brawl, which included bottles and chairs being thrown.
The Broadway premiere of "American Son" will be co-produced by a team that includes Shonda Rhimes, Jada Pinkett Smith, Gabrielle Union-Wade, Dwayne Wade, Steve Stoute and Nnamdi Asomugha. They join a team that includes Kerry Washington's Simpson Street, Jeffry Richards, Rebecca Gold and Will Trice. "American Son" stars Kerry Washington, Steven Pasquale, Eugene Lee and Jeremy Jordan. Directed by Kenny Leon, "American Son" will begin performances Saturday, Oct. 6, 2018, with an official opening night, set for Sunday, Nov. 4, 2018. "American Son," a gripping tale about who we are as a nation, is playing a limited 16-week engagement at the Booth Theatre on Broadway, through
Jan. 27, 2019.
Culminating 30 years of service through educating, mobilizing and empowering Black leaders to address and proactively fight the HIV/AIDS epidemic and other health disparities facing African-Americans, the National Black Leadership Commission on AIDS, Inc. will host a Gospel Extravaganza concert at Harlem's historic Aaron Davis Hall at the City College Center for the Arts Thursday, Oct. 25, 2018, at 7 p.m. "This is an extraordinary time for the National Black Leadership Commission on AIDS, Inc.," said C. Virginia Fields, president and CEO. Performers for the evening include Richard Smallwood and JJ Hairston and Youthful Praise. Honorees scheduled to receive NBLCA's Choose Life Awards include Doug Wirth, president and CEO of Amida Care and Convent Avenue Baptist Church-Healing Hope Ministry.
The 16th Annual Pocono Mountains Film Festival will take place Saturday, Oct. 13, 2018, at Mount Airy Casino and Resort in Mount Pocono, Pa. Film screenings will begin at 10 a.m. The meet and greet on the red carpet starts at 5 p.m., followed by the awards dinner ceremony at 6:30 p.m. Honorees include Angelo Ellerbee, founder of Double XXposure Public Relations and Marketing firm; Roz Nixon, producer of Roz Nixon Entertainment; and Victoria Illey. The Pocono Mountains Film Festival is founded and produced by Bridget Odessa Davis.