'Harlem Heights' Fashionista Briana Bigham Tapped To Design For #RadiantDanceOff HBCU Contest
10/5/2018, 4:14 p.m.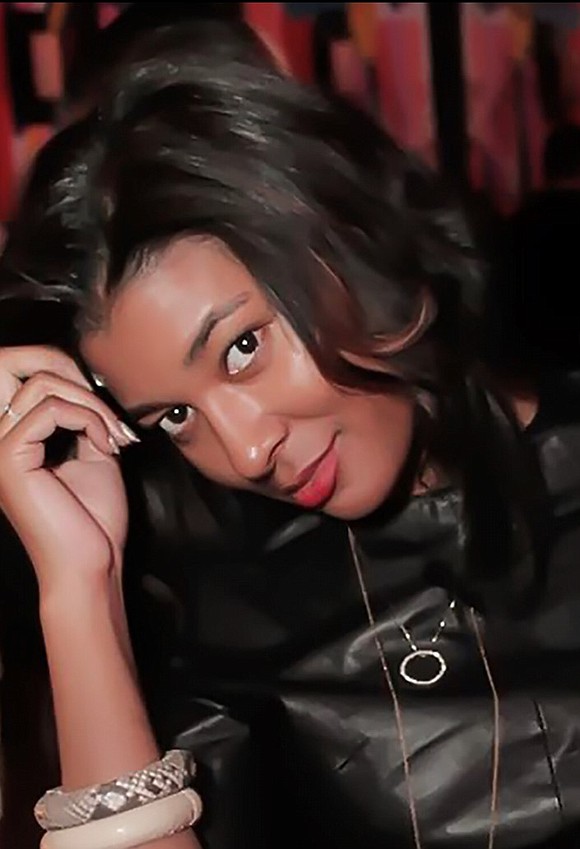 It's been a decade since producers of BET's ambitious reality series "Harlem Heights" were seen shooting at some of the area's favorite hotspots. Although the positively black series, which followed upwardly mobile millennials (in the form of MTV's "The Hills"), only survived one season; many of its cast members have continued to thrive.
Briana Bigham, who was one of the show's standouts, has crystallized her dreams of becoming a fashion designer and is now considered a triple threat in the style industry.
The Clark Atlanta University alumna was recently tapped to bring her fashion forward skills to The Radiant Collection's new campaign aimed at black college dancers.
For the second year in a row, Procter & Gamble's leading feminine protection brands Tampax and Always continues its partnership with HBCU Dance Corporation, Inc. for the HBCU Dance #RadiantDanceOff contest – an online dance competition exclusively for majorettes at Historically Black Colleges and Universities (HBCU).
RadiantDanceOff has made a pledge to give majorette teams across the country the opportunity to upload their winning moves to its website (radiantdanceoff.com) for a chance to win $20,000 and the uniform of their dreams.
The outfits will be designed by Bigham, who has worked as a Technical Designer for such brands as Victoria's Secret PINK, ESPRIT, Laundry by Shelli Segal, Forever 21 and Nautica.
In 2008, the Atlanta native founded the accessory and design consultation company B. Marie.
A graduate of Fashion Institute of Technology, the intrepid fashionista has already created a school crest for this year's #RadiantDanceOff campaign.
The images used in Bigham's Radiant Dance Off crest are a nod to the strength and beauty of black women. Representing the essence of Black Girl Magic, the design includes an image of Africa, a black woman with a head wrap, and another of a black woman dancing.
The crest will be used in promotional items supporting The Radiant Collection's presentation to consumers during HBCU events, where alumni and fans can learn more about the product, the #RadiantDanceOff and dance to the latest hits at the Radiant Experience Tailgate.
"For this campaign, I created a crest that I felt empowered African American women to dance and wear what they want throughout their period," Bingham said.

According to Tampax Associate Brand Director, Feminine Care at Procter & Gamble. Melissa Suk, a survey they conducted as part of its HBCU Dance #RadiantDanceOff campaign discovered that a quarter of African-American women said they avoided dancing, and 4 out of 5 black women sacrificed their personal style while on their periods.
"Through the contest, we aim to show women that with the right protection, periods shouldn't cramp her style on or off the field; and she should be able to wear what she wants every day of the month," Suk said.
The campaign's mission is to liberate black women from some of the compensating behaviors that they adopt while on their periods (i.e. not participating in activities like dancing and compromising their style) and allowing them to wear and do what she wants all month long.
Starting October 8 through October 22, fans can visit RadiantDanceOff.com to check out the performances and cast their vote for their favorite dance team.