Horizon Juvenile Center missing the mark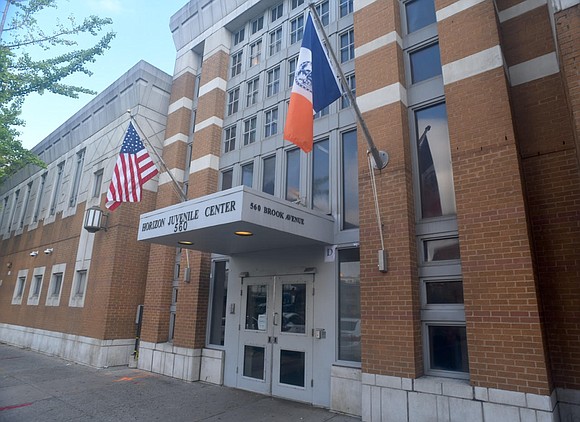 At first glance, the Horizon Juvenile Center looks like it could be a brand-new charter school in the South Bronx—new facade, up-to-date classrooms and pristine window frame. However, riders on the No. 2 and No. 5 subway lines who find themselves above ground between the Third Avenue and 149th Street Station and the Jackson Avenue Station notice the barbed wire that surrounds the outdoor rec space and realize it's not your average youth center.
Horizon was opened in 1998 in the Mott Haven section of the South Bronx. Various news outlets and community residents have called the youth facility a "mini-Rikers" operated by the Administration of Children's Services. Youth under the age of 16 in the facility have been accused of crimes that include rape and murder.
In recent years, Horizon has been a hotbed for what many are calling an out-of-control culture of teens threatening and attacking staff. Reports over the years reveal that counselors leave that center because of the alleged abuse.
However, it was recent news that 18 guards at Horizon were injured during melee that sent shockwaves. Those injured during a brawl at mealtime included 18 corrections officers and two captains. One officer sustained a broken nose.
A recent move of more 90 16- and 17-year-old juvenile inmates from Rikers Island to Horizon as a result of Gov. Andrew Cuomo's implementation of "Raise the Age," taking minors out of adult prisons, is being blamed.
The latest brawl came just days after two rival gangs at Horizon got into a major fight, resulting in 20 corrections officers being injured. Wednesday, the state announced that corrections officers at Horizon can now use pepper spray to quell incidents for the next seven days.
"Correction officers at Horizon have basically been working with their hands behind their backs by not being able to use pepper spray to terminate inmate fights," said Correction Officers Benevolent Association President Elias Husamudeen. "Every day that goes by without the use of this invaluable tool, increases the chances of a corrections officer to be seriously injured, if not killed by assaultive inmates at Horizon."
Husamudeen added that Cuomo's implementation of "Raise the Age" was not properly planned and the system did not have time to prepare. He said that union's warning fell on deaf ears and the recent dangerous brawls are the result. He wants Horizon shut down until it's made safe.
Councilman Ruben Diaz Sr. agrees with the corrections officers, saying that the transfer of dozens of youth from Rikers to Horizon wasn't planned properly.
"Mayor de Blasio's goal to close Rikers, whether good or bad, cannot be done by this rush to transfer 16- and 17-year-old inmates into any unsafe facility," Diaz said. "It endangers both inmates and correction officers."
In a statement, ASC acknowledged the recent incidents at Horizon and said that safety is a priority.
"We are in a transitionary period for a historic reform that's never been done before and there have been some incidents involving youth and officers, which were quickly addressed," the agency said. "None of the injuries were serious, but we take these and all incidents seriously."
Wednesday, City Council Members from the Bronx came together at City Hall to discuss what to do about Horizon. Among those in the meeting were Rafael Salamanca Jr., Fernando Cabrera, Andrew Cohen and Vanessa L. Gibson.
"We knew the city wasn't ready," Councilman Andy King stated in one report. "Our 16- and 17-year-olds don't deserve this. They need to create a system that makes sense, and this doesn't make sense."