Major League Baseball proves to be unmatched in postseason drama
Jaime C. Harris | 10/11/2018, 2:42 p.m. | Updated on 10/11/2018, 2:42 p.m.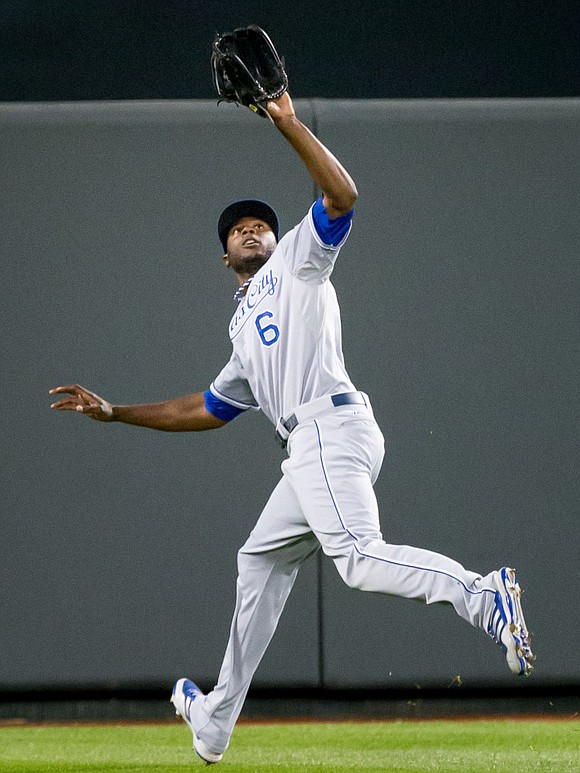 The fans packed into Yankee Stadium Wednesday night, and the millions watching via television and digital platforms who are viscerally connected to the sport of baseball experienced an adrenaline surge produced by a classic ninth inning as the Boston Red Sox survived perilous circumstances to hold off the Yankees 4-3 in their American League Divisional Series and move on to the next round after a 3-1 series victory.
The ending, which saw Red Sox closer Craig Kimbrel survive a bases-loaded crisis by his own doing, illuminated why baseball produces more drama, subplots, compelling individual confrontations and unpredictable endings in the playoffs than all of the other major American sports. Games aren't decided by the last tick of a clock, but by balls bouncing inches inside the foul line or players beating or not beating—in the case of the Yankees' Gleyber Torres Tuesday —throws to first base by tenths of a second.
Bill Buckner's 10th inning error in Game 6 against the Mets in 1986, with the Red Sox one out away from winning their first World Series title since 1986; Hall of Famer Kirby Puckett's walk-off homer in the 1991 World Series with the Minnesota Twins down three games to two to the Atlanta Braves, sending them to a decisive Game 7 in which they won the title; and the painful memory for Yankees' fans of Luis Gonzalez's walk-off single for the Arizona Diamondbacks in Game 7 of the 2001 World Series with the great Mariano Rivera on the mound, lifting the Diamondbacks to the championship and effectively ending the Yankees' six-year dynasty, are indelibly etched in baseball's long history.
There are certain to be more compelling and nerve-wracking moments for the ardent followers of the four remaining teams in the playoffs. The Red Sox, who won a franchise record 108 games during the regular season, will face the Houston Astros, who swept the Cleveland Indians 3-0 in the other American League divisional pairing, in the American League Championship Series beginning Saturday at Fenway Park in Boston.
In the National League Championship Series, the Los Angeles Dodgers, who have won the National League West title six straight seasons, yet have failed to capture a World Series title since 1988, hope this is the year the drought will end. But their opponent, the Milwaukee Brewers, who hold field advantage, could become the darlings of the postseason as they have received minimal national exposure but possess the necessities to win their first ever World Series title.