Michael B. Jordan named first man as the face of Coach
JORDANNAH ELIZABETH | 10/11/2018, 3:35 p.m.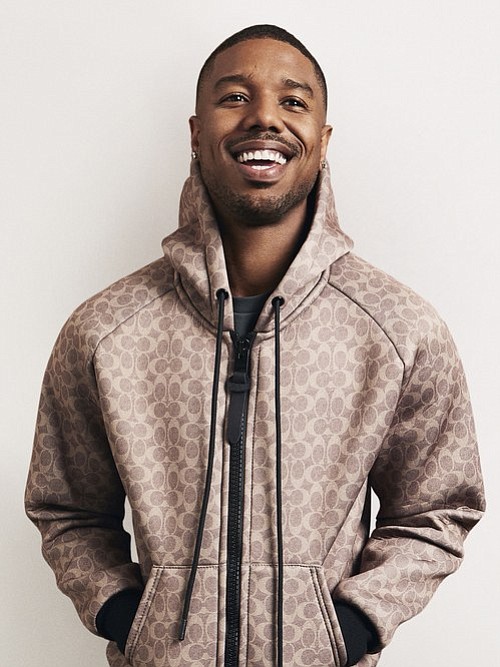 It has been reported that "Black Panther" star Michael B. Jordan has been named the first man to become the face of the American fashion brand Coach. It is very rare to see an African-American man lead the way and set a new precedent in fashion. Jordan's undeniable good looks are creating a new era of what is defined as handsome and refined in American mainstream culture.
GQ magazine shared, "This announcement is a reflection of the new era of brand advertising, and especially the celebrity-brand relationship. Gone are the days when famous folks would just sit down and pose for some pictures, collect a check and call it a day. Today labels are asking for spokespeople to have a much more expansive role—they want to sign up celebrities who align with the brand's ethos on a personal level."
Not only will the 31-year-old actor model for the brand, but also he will also collaborate with Coach's creative director, Stuart Vevers, on select designs that will exhibit Jordan's personal style.
"Michael is cool and authentic, and he really embodies the Coach guy. I've had the chance to get to know Michael over the last couple of years. He always looks great in Coach, so it felt really natural to build our relationship," said Vevers in a press release.
Not only is the African-American physical aesthetic taking a leading role in fashion but also with Ghanaian-American Virgil Abloh becoming the menswear designer for Louis Vuitton and Rihanna taking on a stint as creative director of Puma, young African-American celebrities and independent designers are staking their claim of on the billion-dollar industry with vigor.
As fashion begins to open its doors to African-American leaders in entertainment, there are new conversations and celebrations to be had for the advancement of Black people in industries that have previously been exclusive to white and European creative talent.