Student loan servicer hit with class-action lawsuit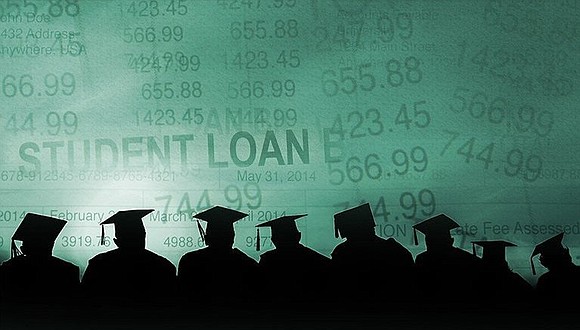 Nine members of the American Federation of Teachers have brought a class-action lawsuit against Navient. The AFT members, from across four different states, believe that the student loan servicer misled borrowers who work in public service professions about accessing a loan forgiveness program to boost profits.
The program in question is the Public Service Loan Forgiveness Program, created by the federal government. As part of the program, a public service worker's federal student debt is forgiven after 120 qualifying payments. Under federal law, public servants are entitled to this program.
"The PSLF program is life-or-death critical to America's public servants who otherwise would never be able to overcome their student debt burden," reads the suit. "Qualification for PSLF is intended to be straightforward—a borrower must have loans issued directly from the federal government; be employed full-time, as defined by the program, by a qualifying public service employer; and make 120 on-time payments under a qualifying repayment plan."
The lawsuit states that in practice, the PSLF program doesn't work because proper administration of it depends on private, for-profit "servicing companies" contracted by the U.S. Department of Education to administer and manage federal student loan repayments.
The complaint alleges that Navient staff are financially incentivized to keep calls with borrowers short—under seven minutes—not nearly long enough to properly assess their eligibility for PSLF. The suit also details how Navient steered PSLF-eligible candidates into non-qualifying plans and wrongly told borrowers in those plans they were on track for PSLF.
American Federation of Teachers President Randi Weingarten said that Navient knowingly put teachers in a position they knew they couldn't escape.
"Navient has purposely and systematically trapped teachers, nurses and other public service workers under a mountain of student debt instead of providing them with accurate information about their loan options and the loan forgiveness programs they qualify for and deserve," said Weingarten. "No one goes into public service to strike it rich; they do it out of a deep commitment to students, patients and the public good. But we cannot attract the best and brightest to these careers if promises of debt relief are deliberately broken."
Last month, the Department of Education admitted that less than 1 percent of borrowers who submitted PSLF applications after the first group of candidates became eligible last year had been accepted into the program. Also, only 1.2 million borrowers have sought to have their eligibility certified out of the 32 million who might qualify.
America is currently in a student debt crisis, with borrowers owing student loan lenders $1.5 trillion, more than the entire gross domestic product of Russia.