Health Department expands services at sexual health clinic
Gerald W. Deas M.D., MPH | 10/18/2018, 3:13 p.m. | Updated on 10/18/2018, 3:13 p.m.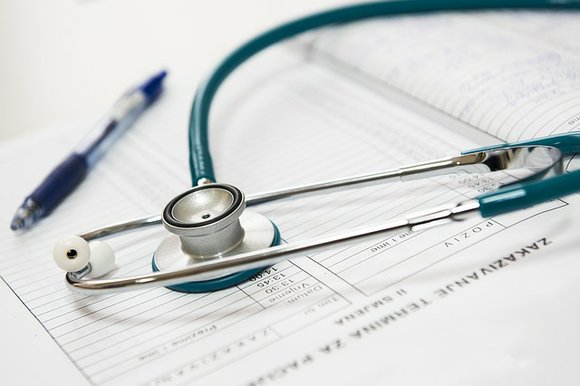 To commemorate National Latinx AIDS Awareness Day, the Health Department recently announced the expansion of services and hours at the Corona Sexual Health Clinic and the second installment of the "¡Listos!" campaign. "¡Listos!," which translates to "Ready!," was the Health Department's first awareness campaign to be conceived of and largely released in Spanish. The new version promotes HIV testing, prevention and treatment among Latino gay and bisexual men and other men who have sex with men, abbreviated as MSM. Latino MSM are a steadily growing share of New Yorkers diagnosed with HIV and in 2016 comprised more than 20 percent of all new diagnoses in the city. The campaign was unveiled at the Corona Sexual Health Clinic in Jackson Heights, Queens, which serves more Spanish-speaking patients than any of the agency's eight Sexual Health Clinics. The clinic is now open five days a week (instead of two) and offers expanded services, including same-day initiation of pre-exposure prophylaxis, or PrEP, a safe, daily pill that greatly reduces the risk of HIV infection, and quick start contraception. The Health Department commemorated National Latinx AIDS Awareness Day with an outdoor community health fair featuring free HIV and tuberculosis testing, flu vaccinations and naloxone training.
"National Latinx AIDS Awareness Day is a wonderful opportunity to address the stigma of HIV in the Latino community," said Acting Commissioner Dr. Oxiris Barbot. "The launch of the second installment of our '¡Listos!' campaign and expanding the hours of our Corona Sexual Health Clinic will provide more access to HIV testing and PrEP, which is crucial in combating the HIV epidemic. These measures will get us one step closer to our goal of ending the HIV epidemic in New York City by 2020."
"The '¡Listos!' campaign exemplifies the Health Department's commitment to advancing health equity and racial justice," said Dr. Oni Blackstock, assistant commissioner for the Health Department's Bureau of HIV/AIDS Prevention and Control. "It is our goal that by taking a strengths-based, sex-positive approach, the campaign will empower Latino MSM to take control of their sexual health by getting tested and treated for HIV, and by considering PrEP as an HIV prevention strategy."
In New York City, in 2016, Latino MSM had the highest number of new HIV diagnoses across all racial/ethnic groups of MSM in New York City. To ensure the new "¡Listos!" campaign resonates with Latino MSM, the Health Department solicited feedback from select members of the New York City HIV Planning Group, a community advisory body focused on HIV prevention, and held five consumer focus groups—four in Spanish and one in English. The Health Department recently established a community advisory board consisting of Latino MSM and their providers. The Project Sol (Strengthening outreach and linkage) CAB works to ensure that the Health Department's high-impact HIV prevention activities and partner services for Latino MSM are addressing the needs of Latino MSM in an affirming and culturally responsive manner. Like the first installment of "¡Listos!," the campaign encourages New Yorkers to consider PrEP as part of their sexual health toolkit, but it tailors the message to resonate with Latino MSM. The new campaign will appear in local newspapers, at local businesses, on the radio and on digital media.